Gone are the days of an office whiteboard being a cumbersome, intrusive, fixed-size addition to your office. An evolution has taken place, where custom sizing, functionality and seamless inclusion are all now possible.
We love nothing more than seeing a workspace transformed in a way that takes advantage of a product's potential. And such was the case when engineering and construction powerhouse, Bechtel, reached out to us to realise their vision of a workspace whiteboard Utopia.
Within open office spaces, meeting rooms, enclosed offices, boardrooms and storerooms – whiteboard that extended from knee height to well above head height, spanning 50 metres in length was installed. The largest single whiteboard was 7 metres in length, installed in an open office area.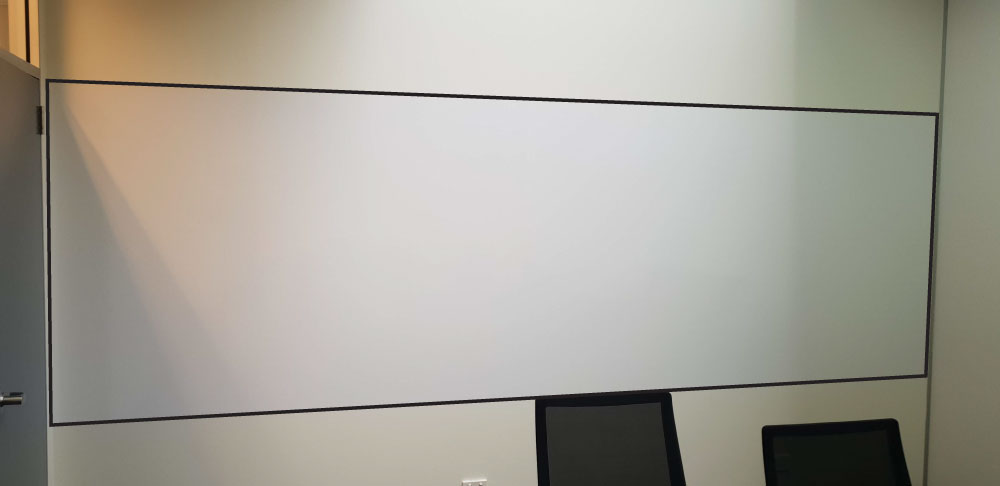 To complete the aesthetic, each whiteboard will eventually be framed with aluminium strip holder.
We also installed window frosting, adding frosting strips to some of the exposed glass.
This project represents and embodies why we strive so hard to innovate within the signage industry. You will see no better example of the functionality of a workspace being maximised with custom whiteboard inclusions -at least, not until we next outdo ourselves.
And perhaps that will be with your project?
Our dedicated team at Sydney Signs Portal awaits your contact.