Day or night, morning or evening, weekend or weekdays – countless thousands of people move through the Darling Quarter precinct in Sydney.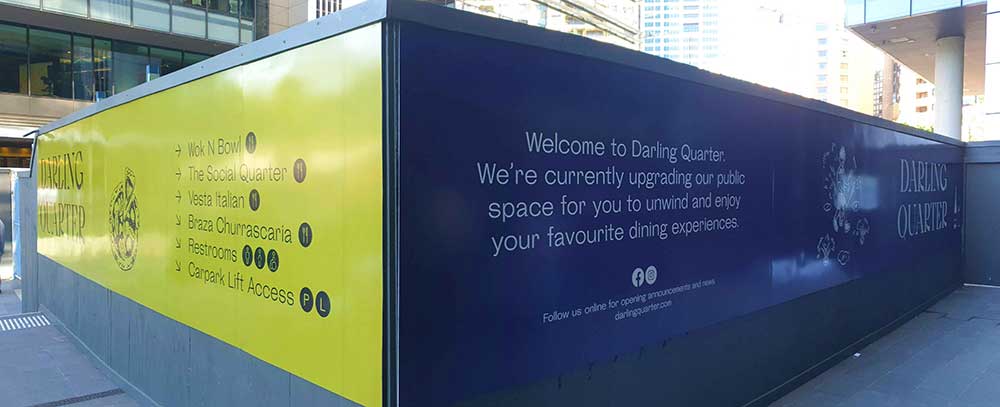 And now, this new, bright and colourful hoarding
signage,
exceeding 100m, with its
graphics
dispersed along the entire span, is being appreciated by the endless foot traffic the space experiences.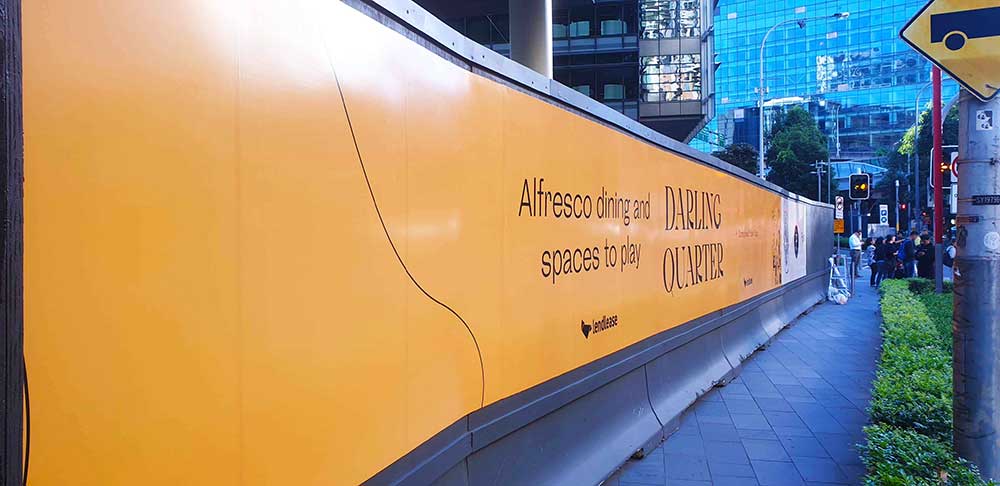 The directional
signage
included in this project, while serving the public to navigate to their destination, draws the gaze of many who appreciate the hoarding's appealing aesthetic during the temporary refurbishments at Darling Quarter.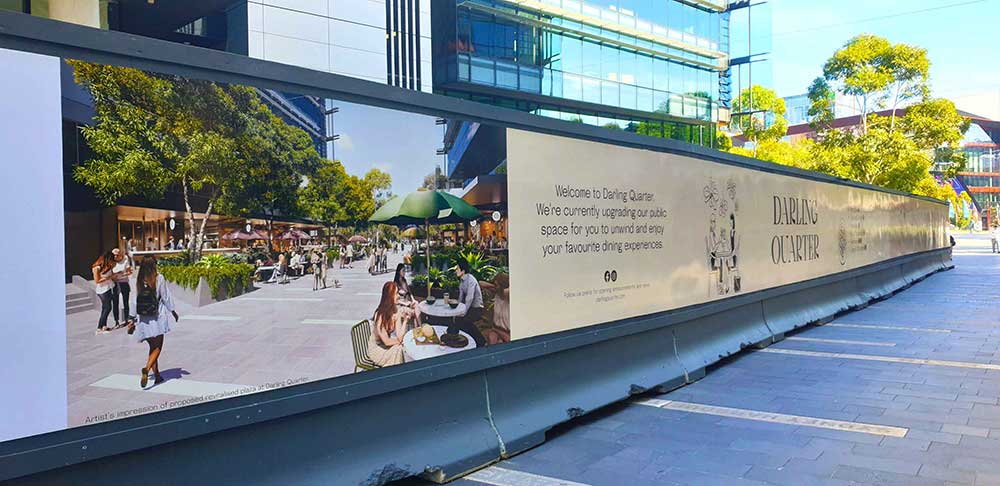 The opportunity for
Sydney Signs Portal
to work on this Darling Quarter hoarding signage installation, creating quite beautiful informational graphics, was as challenging as it was rewarding.

This vast project, exposed to high volume traffic every day, demanded the highest requirements in quality for the signs,
printing
and installation. All under the usual pressure of a tight deadline.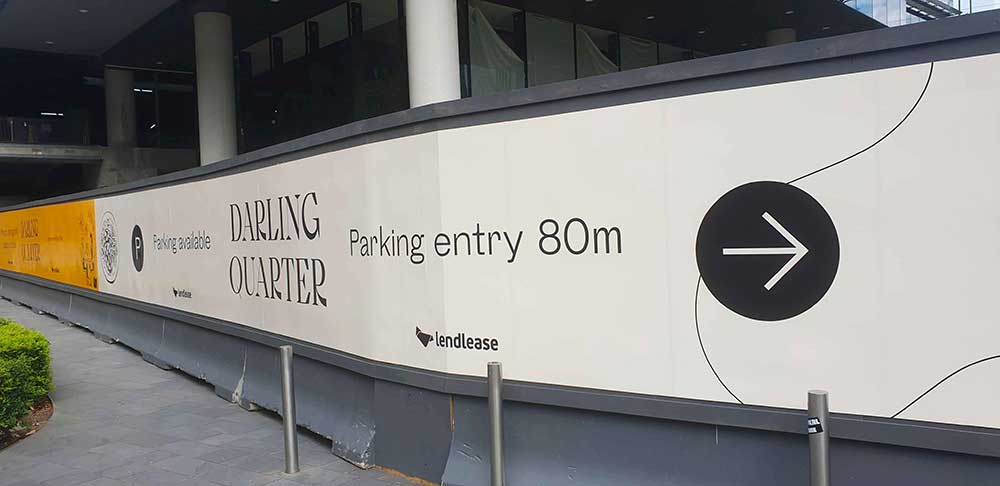 A project of this nature benefits from the years of experience, the productivity level, timing of delivery and renowned quality that Sydney Signs Portal offers. You too can benefit from the fact that our team is organised with precision of a Swiss clock.