It is Monday morning. The persistent drone of your alarm drags you reluctantly from your sleep at 5:30am. Your autopilot kicks in, as you shower, put together a lunch box, get ready for work and leave.
The sky is heavy with foreboding clouds: a sign of something to come.
The traffic you're stuck in seems even worse than usual – and then the deluge hits. The rain is so heavy, your windscreen wipers can barely keep up. And you're reminded that there are few things that sap your motivation like miserable weather on a Monday morning.
You eventually arrive at the office at 8.30am.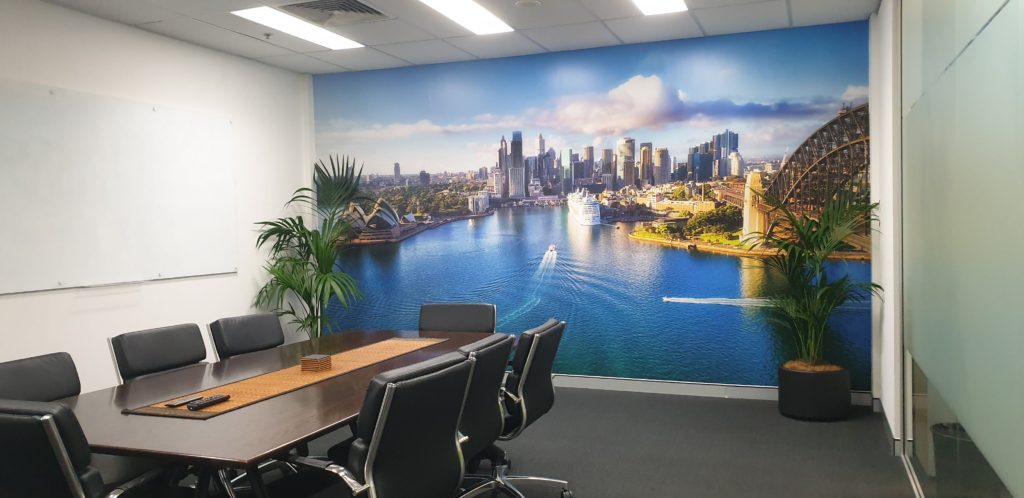 As you trudge into the conference room for the morning meeting you are met with a sight that changes everything. Your eyes widen and your mind awakens. The drab, white-walled interior has been brought to life, and where previously the only decorative element in the room was the generic, uninspiring whiteboard – one of the walls has been transformed into something quite beautiful.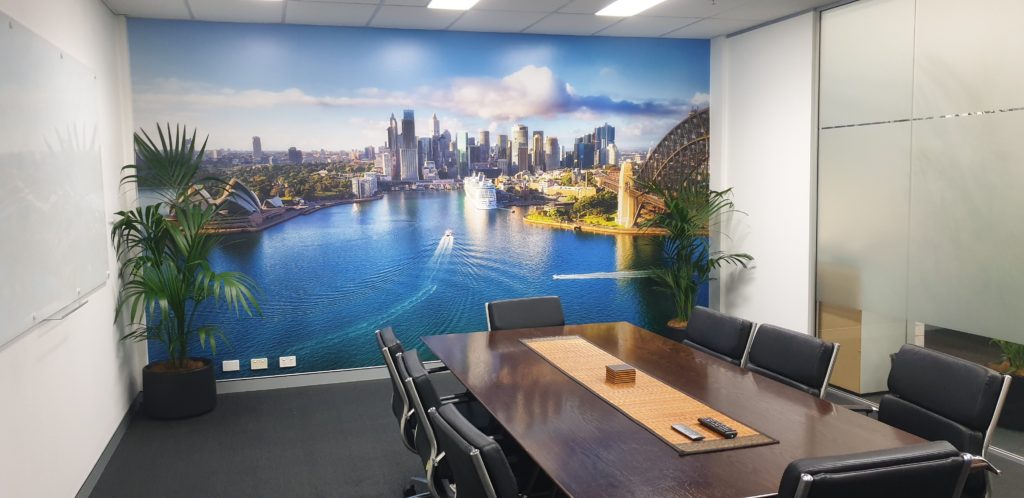 Brand-new
Wall Mural
with a breathtaking view of Sydney Harbour. Welcoming sun, soothing air, uplifting energy and a sense of optimism for what the day holds.
The meeting sees a dynamic exchange of ideas, with everyone feeling inspired as you launch into a productive week.
Our team takes away the satisfaction of knowing that the planning and work we carried out has resulted in another successful project. Crucially, the consultation on image quality and resolution helped our client perfectly fit the image with the wall proportions. The result being a high quality
wall graphics
print for our valued client, professionally installed by our skilled signage specialists.
Office wall signage
depicting spectacular views has become an essential part of office culture globally. The challenge is finding a great company to help cultivate your vision and implement the project for you. With Sydney Signs Portal, you've found a team with years of experience, a can-do attitude, offering the support and flexibility that you can have confidence in. We await your contact today.