Have you ever found yourself in such a hurry that you've walked straight into a glass door? It's as much a shock as it is painful, and all because you did not notice the transparent glass. A regrettable accident that occurred simply because there were no safety decals in place!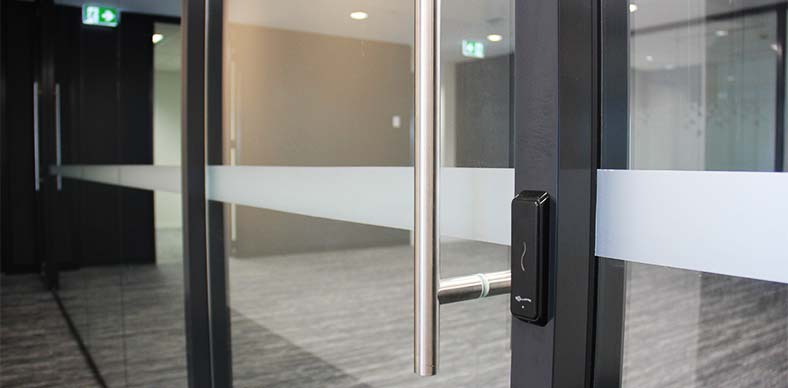 Of major concern is the fact that this kind of collision can cause painful injuries and concussions, and even worse if the glass breaks and results in serious lacerations. And even though it may be straightforward to explain to anyone concerned how you broke your nose or bruised your face – it need never happen in the first place.
Glass manifestation for human (and animal) safety has become a mandatory requirement for any premises where glass walls or doors are installed. Of all the services we offer at Sydney Signs Portal, safety decal installation for your glass can be done with minimal fuss and on a small budget.
The most challenging decision you'll have is choosing from the great range of options we offer. So, depending on the type of business or organisation you have, you can choose safety decals of any size or colour, or they can be custom made in any shape.
The main rule is to ensure there is high contrast between the safety decal and the interior of the premises. Visibility is key! There is so much about the work we do at Sydney Signs Portal that is enjoyable and provides us with a sense of achievement, but it is particularly rewarding to work on glass manifestation decals for a business. Along with preventing damage to premises, glass safety decals allow people to move safely through an urban environment. And that should never be taken for granted.