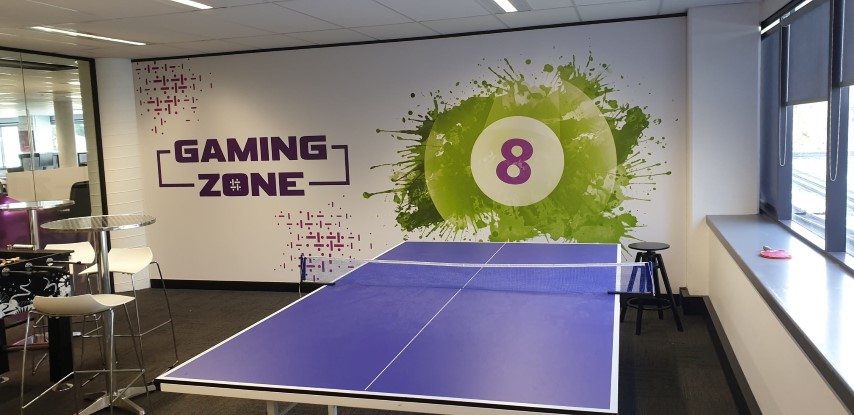 The modern office has evolved to comprise a variety of specific zones. Considered design and planning goes into ensuring each office zone suits the working requirements of the company's staff.
Each office space is self-evident, leaving no room for confusion between a: board room, quiet room, kitchen, office gaming zone, or prayer/ meditation room. Even so, you can spark more joy by instilling theme to your office zones with the addition of signage or office wall graphics. And it also makes practical sense, as graphics help employees switch their minds between the varying office activities.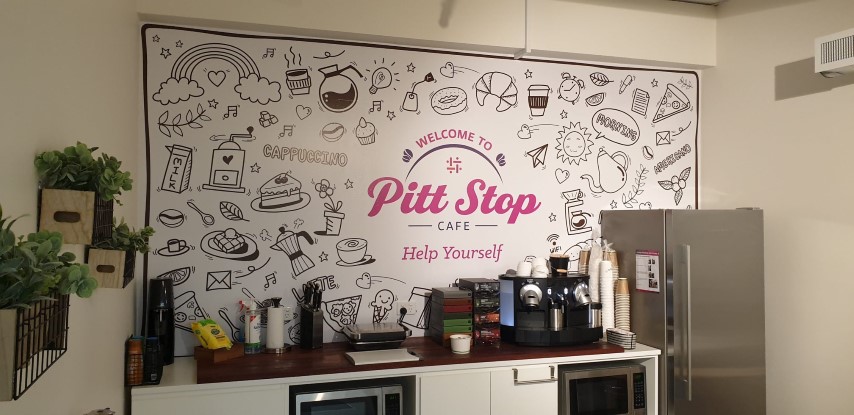 Office wall graphics are also a wonderful approach to bringing a more natural feel into an office space. There are no blank walls in Nature, and graphics are a simple way to introduce the fuller spectrum of life offered by Nature, with all that colour, fun and diversity.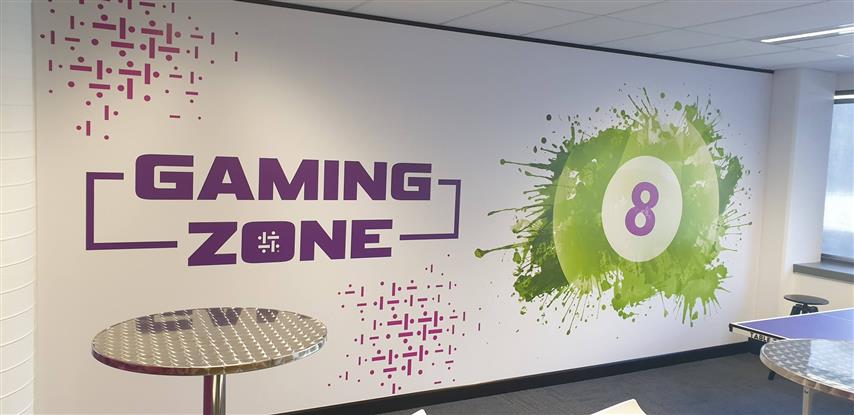 When companies tell you they want their employees to be happy, what they're really wanting is more motivation. And the companies that are successful in achieving this are those who invest in designing and styling their workspaces with appropriate signage and graphics that leave employees feeling more welcomed and fulfilled. And it has been a great pleasure over many years for Sydney Signs Portal's mission to help other businesses achieve this outcome.