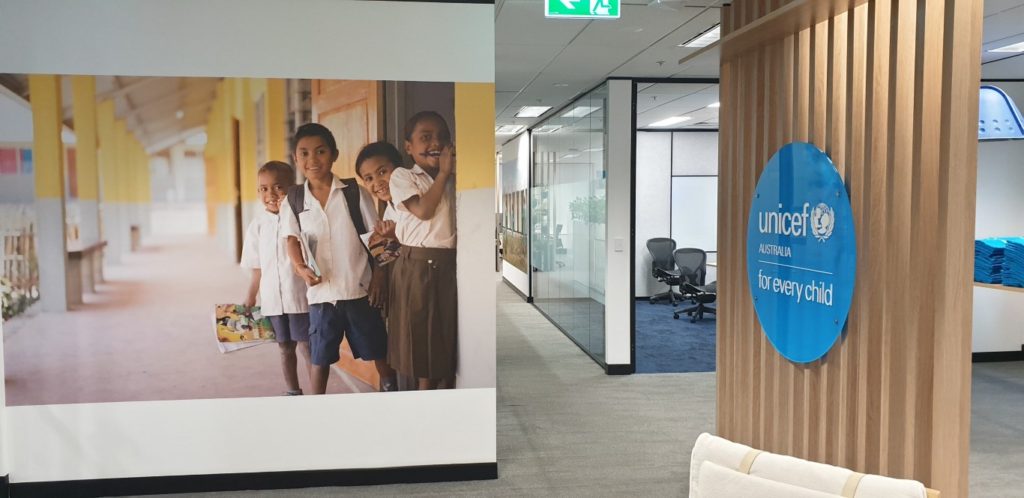 With a relationship that now spans a number of years, UNICEF has become part of the Sydney Signs Portal family. But it is still an incredible honour to be contacted by UNICEF to work on yet another ambitious signage and graphics project.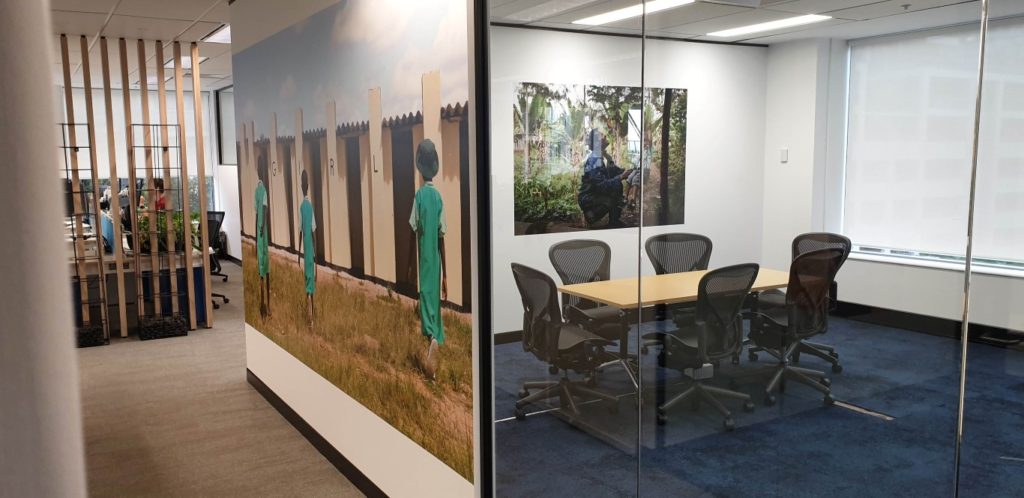 The simple brief of producing and installing graphics and signage in their new office, barely tells the story of the insight we enjoyed into the valuable work they are doing. The precision of
laser cut 3D acrylic signage,
welcomes you to an office whose walls and pillars are effectively a gallery of good deeds.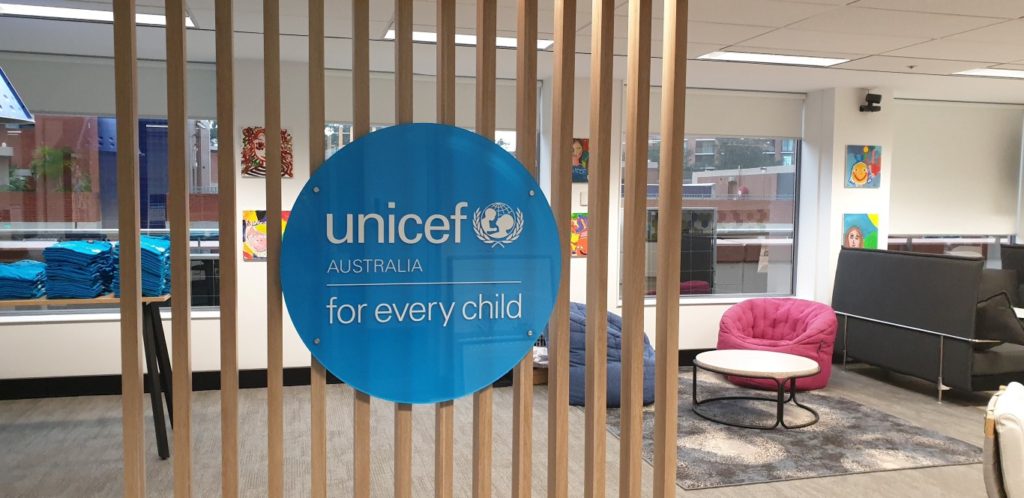 The multiple
wall murals
and poster style
wall decals
display photos that capture moments from remote Australian communities, to Bangladesh, Cambodia, Zimbabwe, Mongolia, and Syria. Photographic moments, that represent, the reach and commitment that UNICEF has to uplift the lives of others.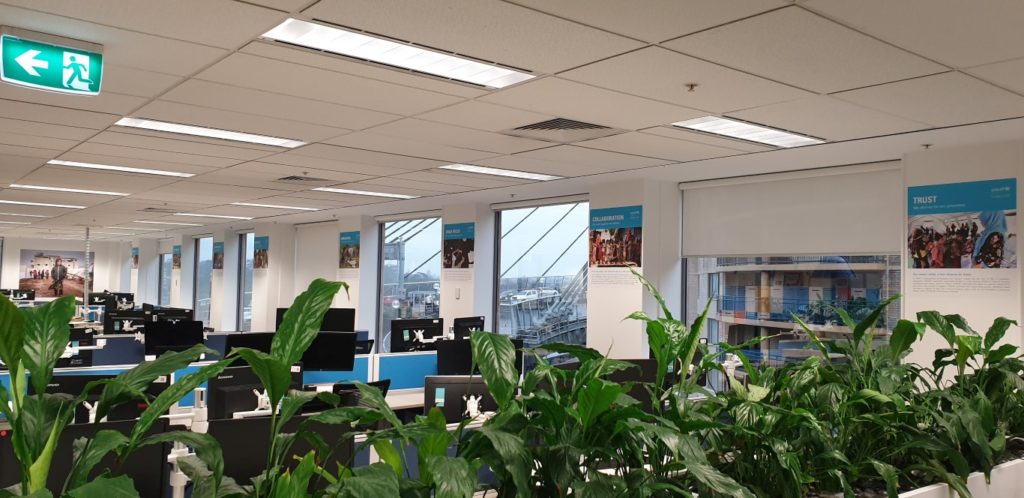 Installing
wall graphics
on pillars that display UNICEF's efforts around the world, perfectly symbolises the pillar of support that UNICEF is in our global community.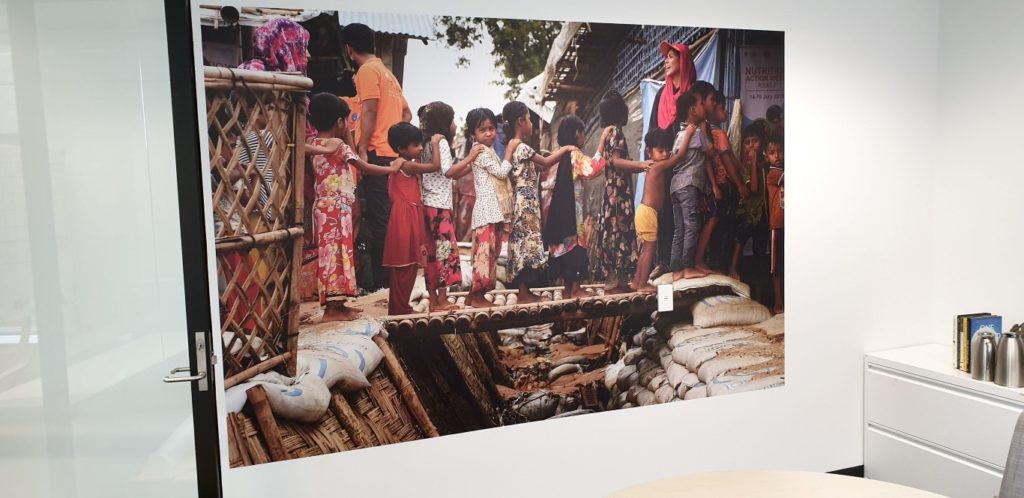 Installing caption signs made from foamed PVC material with digital print below the wall graphics allow anyone viewing them to better appreciate the stories behind them and deepen their understanding of the struggles faced in these communities and nations.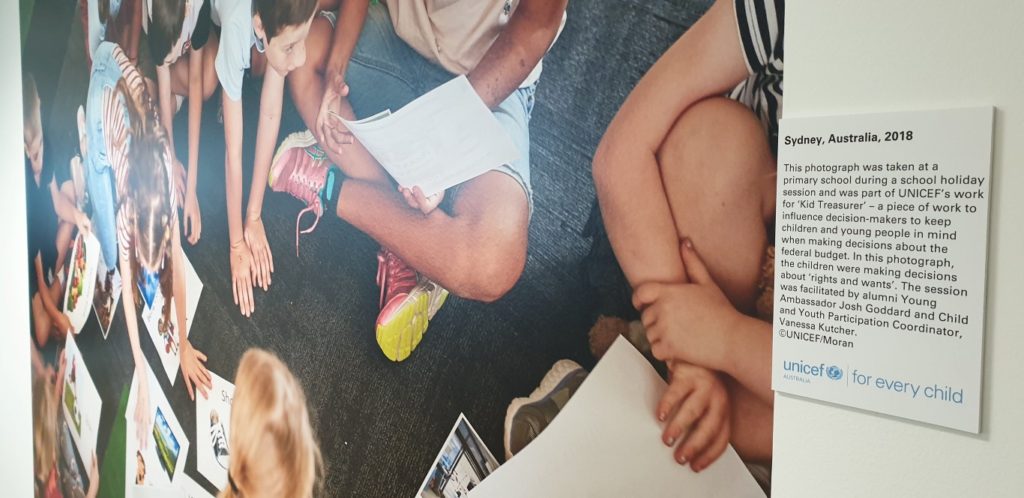 Further adding to the thoughtfulness of this installation, graphics were installed on the lockers incorporating the global goals of the organisation, and
window decals
were used to name rooms in accordance with UNICEF's values.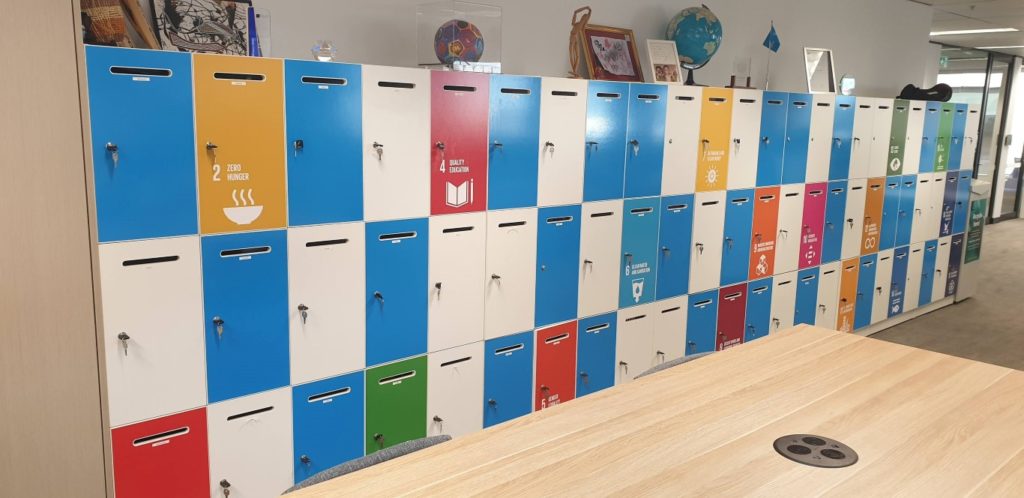 To ensure the privacy of meeting rooms,
window frosting
was installed.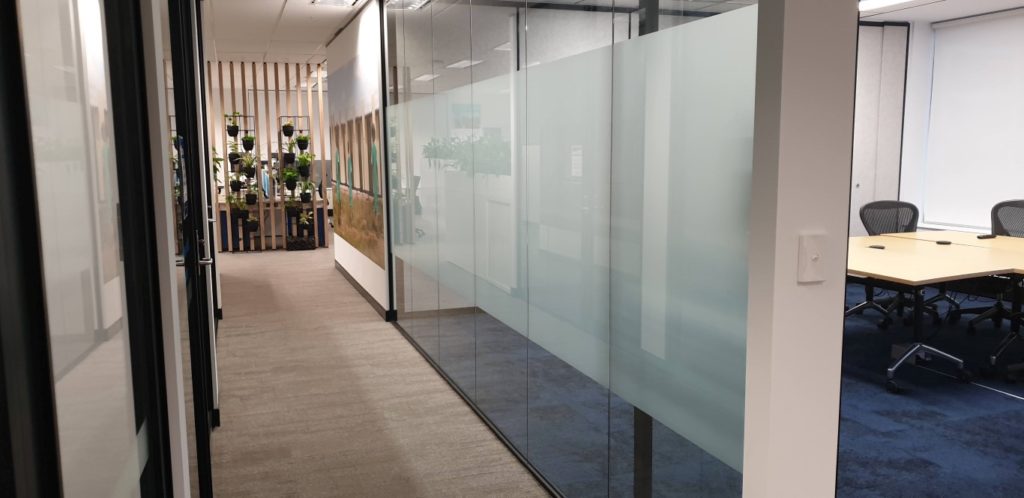 It really is quite special to work with an organisation with a towering reputation on the international humanitarian stage. We take great pride in the fact that UNICEF entrusts
Sydney Signs Portal
to deliver work to the high standards they require. We extend our sincere support for their efforts moving forward.