What better way to have your office branding stand out than by taking advantage of the impactful effect of 3D signage. And such was the thinking of Sydney-based cruise holiday specialists, Ecruising Travel, when they contacted us to complete this interesting project.
Our brief was to create a large 3D sign, which to achieve, we would need to incorporate three different signage elements.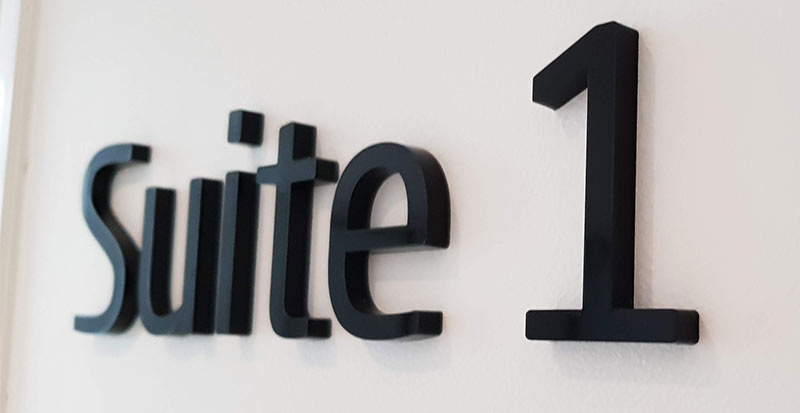 We used 6 mm acrylic – black for the suite number, and white with a coloured face for the rest of the signage – which included varying sizes of 3D lettering and numbers.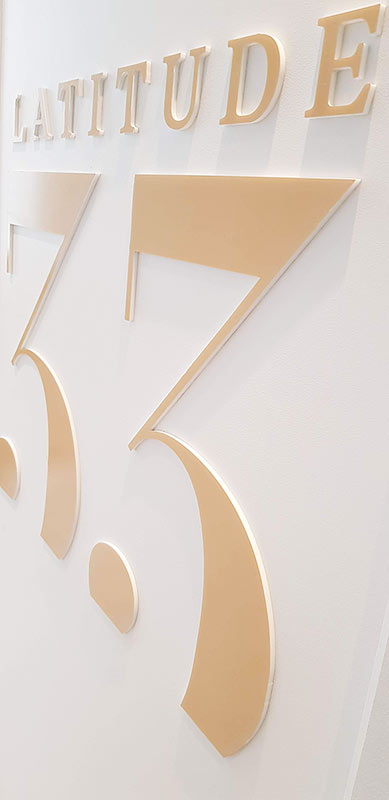 In completing this project, acrylic was our material of choice – which is most widely used in 3D signs – but 3D signage can also be fabricated from other materials, such as foam plastic, or aluminum composite panel for achieving a gleaming metallic finish.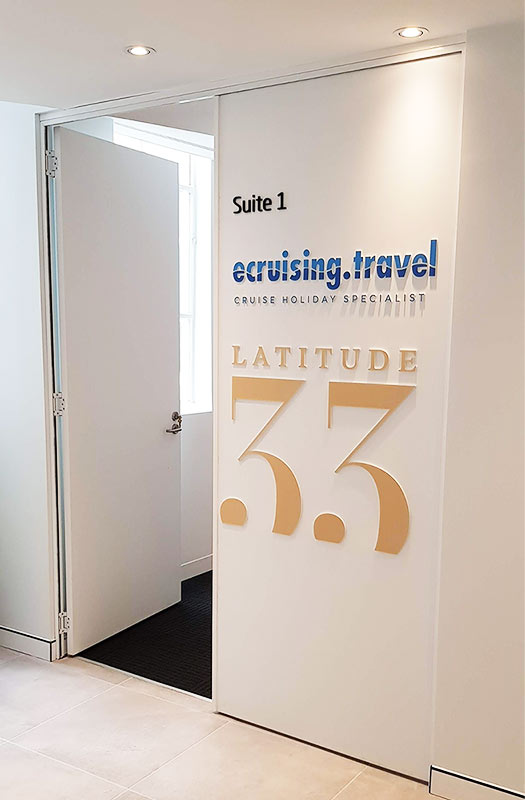 The installation of 3D signage can be resolved by either screwing or adhering each element to the desired surface. And you can create a striking visual effect, by varying the gauge of your elements, creating a visual staircase of ascending height with your components.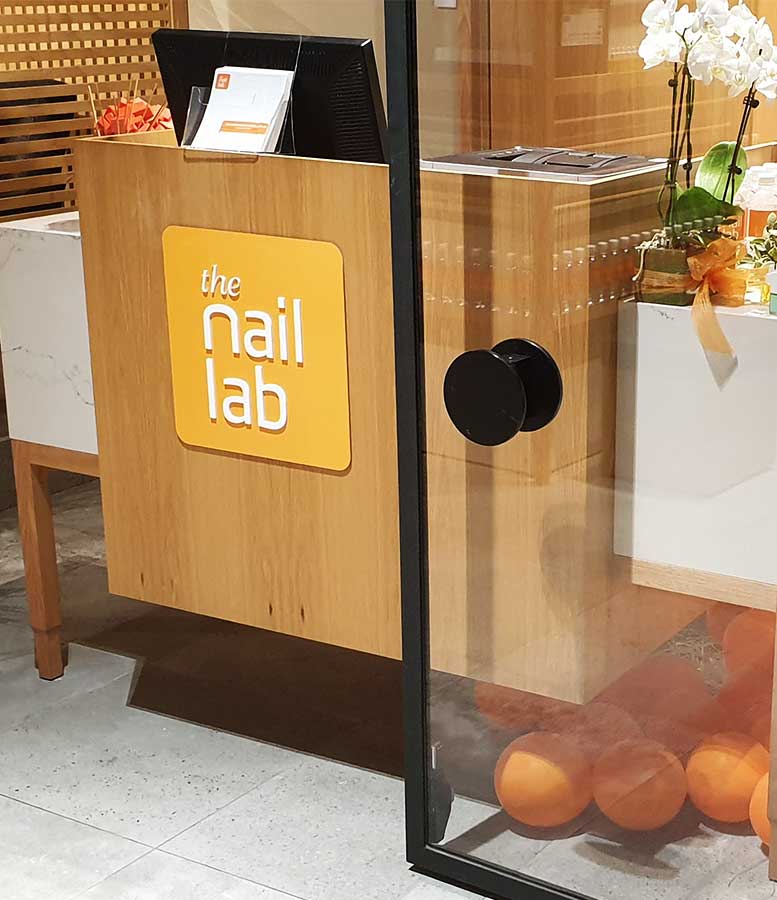 Perhaps not utilised as often as it could be, 3D signs offer an approach to customised office branding that maximises impact. Please contact Sydney Signs Portal today to learn how your business could benefit from it.