Given the fiercely competitive landscape that is the Sydney commercial sector, it is imperative that businesses seek a means to stand out to the discerning public.
And what approach is the most effective and delivers the most bang for your dollar?
The answer is simple: window signs and graphics.
And for a great example you need look no further than Stussy in Sydney. They know exactly how to capture the public's attention and draw in customers with uniquely striking window signs and graphics. Which, of course, Sydney Signs Portal is always ready to help with.
Imagine walking down the street and being confronted with a lifelike dinosaur in a shopfront window – this is precisely what we mean with 'thinking out of the box.'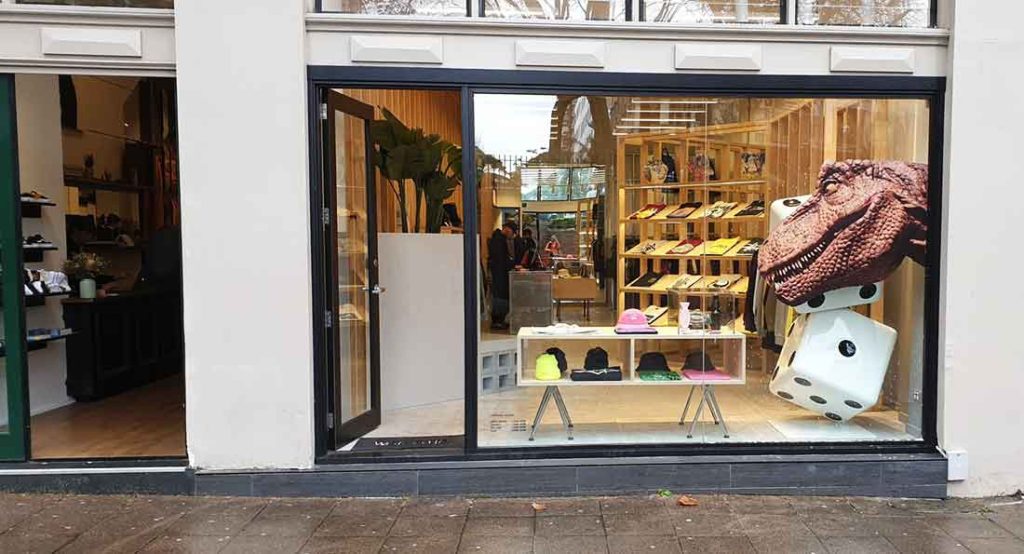 It's only natural that you would stop and be curiously drawn into the store when your attention is grabbed by this type of dramatic window signage.
So the message is clear: for too long you have taken the safe path that is found with ordinary signage – it's time to embrace the extraordinary, and enjoy the rewards that follow when you decide that it's time to be bold.
Let Sydney Signs Portal assist you with making this transition.