Are you aware if the safety decals on your office glass partitions are of a standard that will actually prevent your staff and clients from walking into the glass and potentially sustaining injury?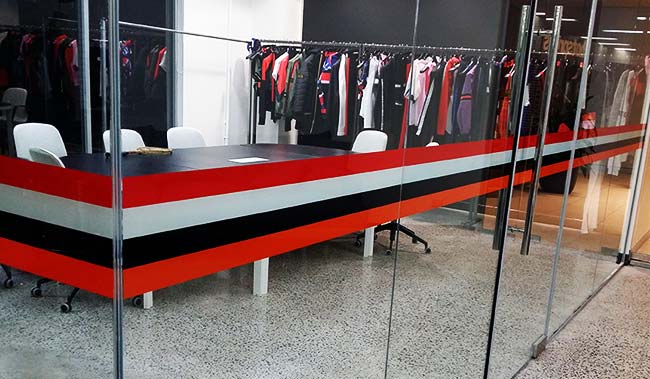 Have you ascertained that your existing glass safety bands contrast sufficiently with your office interior to ensure there are no collisions with the glass? This can often occur when the office interior design is changed, or a wall mural or sign is added to an office, subsequent to the installation of glass safety marks.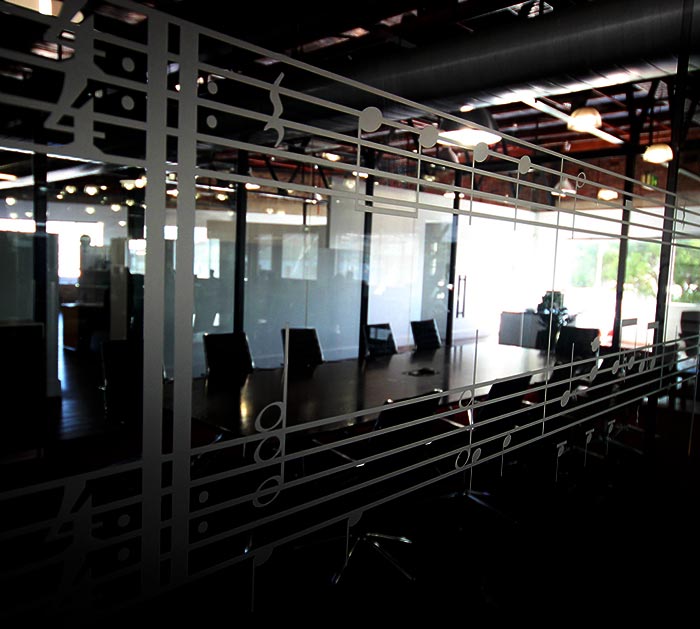 As a business owner or manager, it is incumbent upon you to ensure that the windows and glass doors in your office comply with the minimum safety requirements. And, of course, it is desirable that your glazing mark decals be pleasing to the eye and incorporate appropriately with your office interior.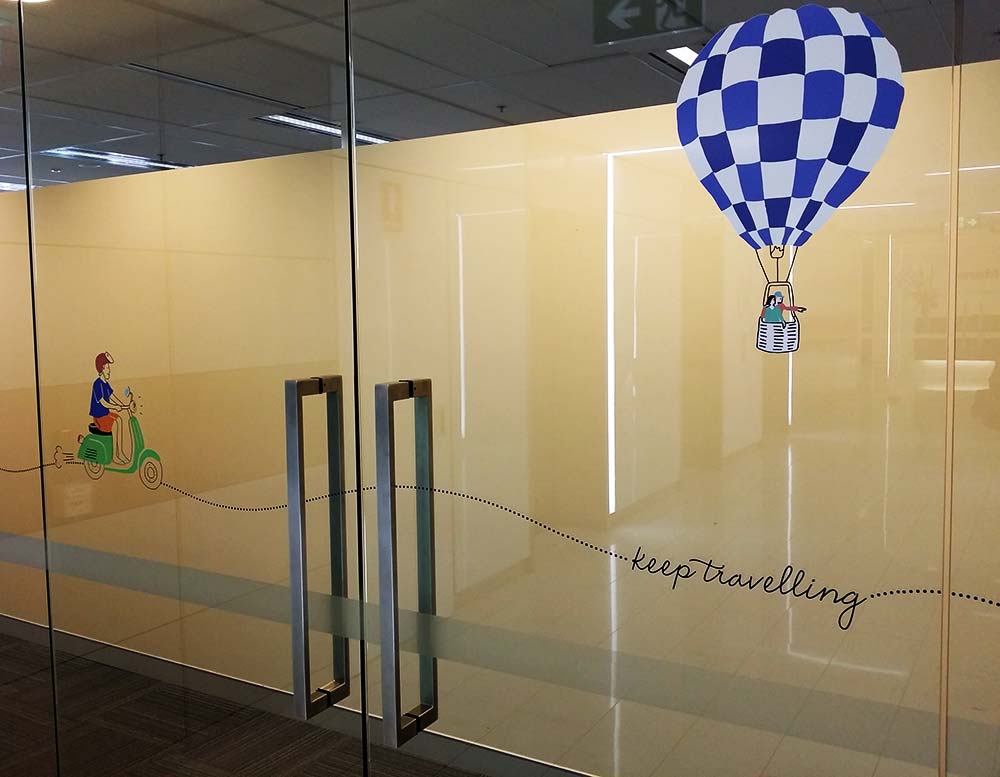 Too many people make the assumption that they are limited in their choice of glass manifestation safety decals. However, here at Sydney Signs Portal, we have a wealth of experience in designing and creating glass safety marks that reflect your company's branding, colours and logo. All that, while still meeting glass safety requirements. It is that dual purpose – of safety and branding – that our team is always mindful of, and has spent years perfecting.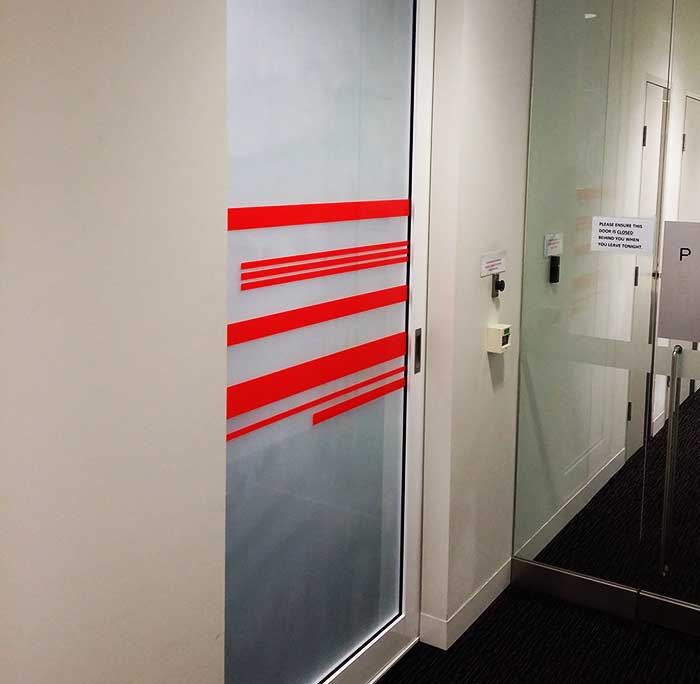 There are several ways that safety decal branding can be done. Your company logo or company name can be printed on frosted safety decals. Elements of your company branding can be cut out of the safety band, a process that offers countless variations. In fact, your options are endless and limited only by imagination.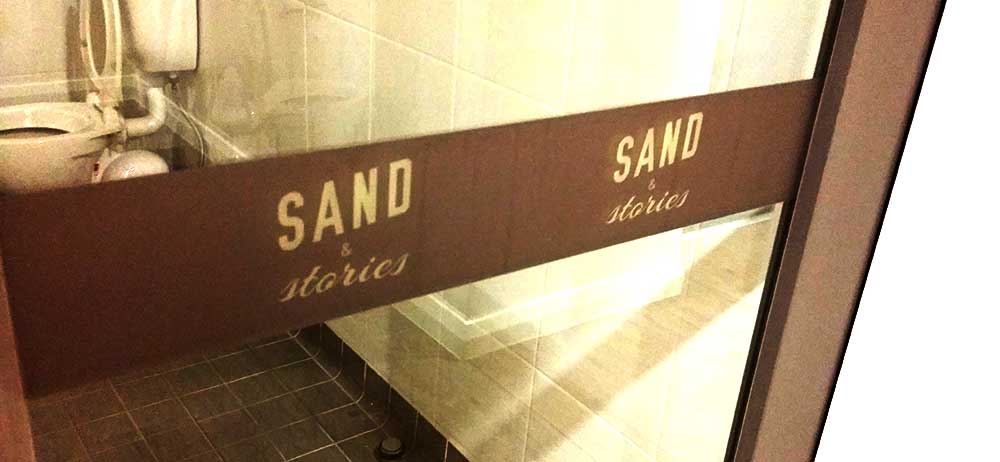 We have a proud history at Sydney Signs Portal of specialising in designing, creating and installing custom made decals, wall graphics and signs. We have taken great care and developed a deep understanding of legal requirements to include safety decals among the list of products we specialise in tailoring specifically to your office.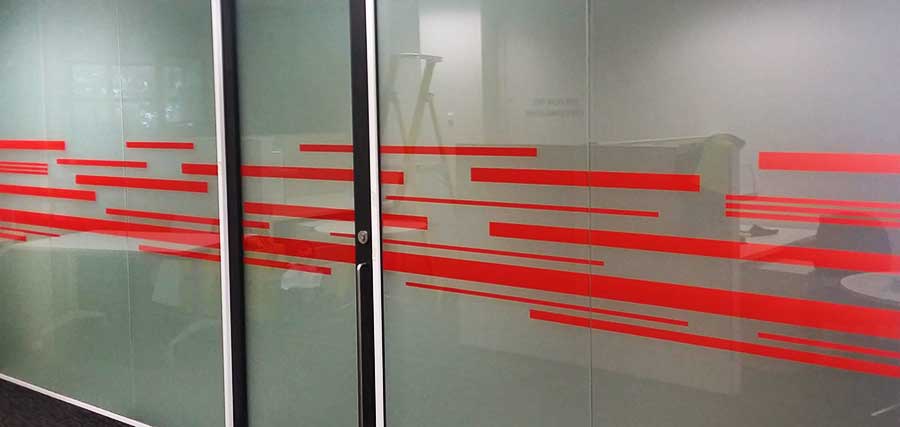 It is often the smaller details that leave a lasting impression. Your clients will appreciate the creative approach of expressing branding in glass safety stickers, and be impressed with the accompanying attention to a pleasing aesthetic. Noticing that level of care on a feature as seemingly minor as a glass safety band, speaks clearly to client, telling them that they are in good hands.