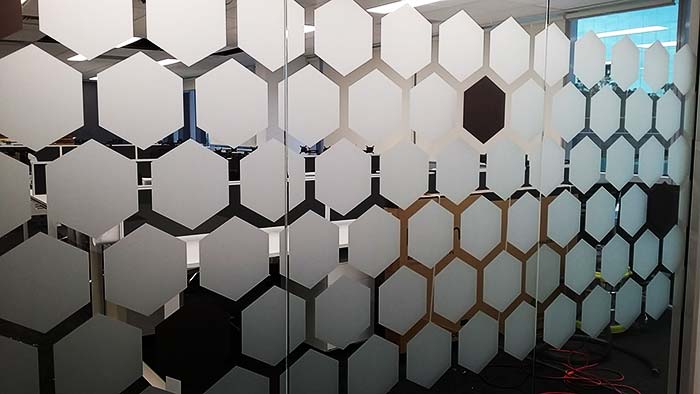 One of the great privileges we have here at Sydney Signs Portal is participating in the growth and development of emerging interior design trends in contemporary offices.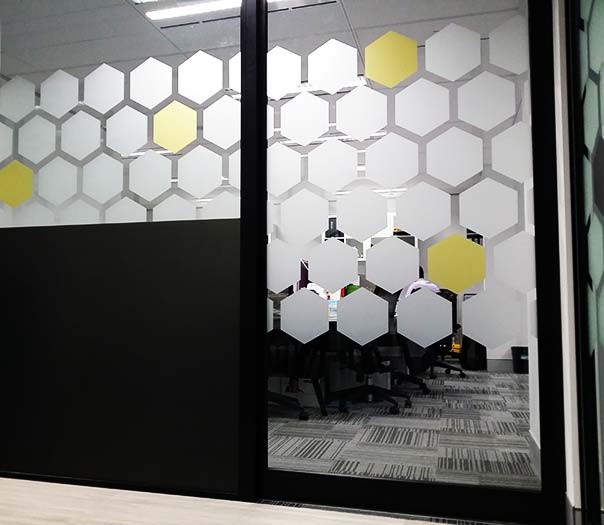 One such office interior design trend is the use of geometric patterns for window frosting. Among which, the hexagon pattern is proving to be a particularly special approach as a window frosting solution.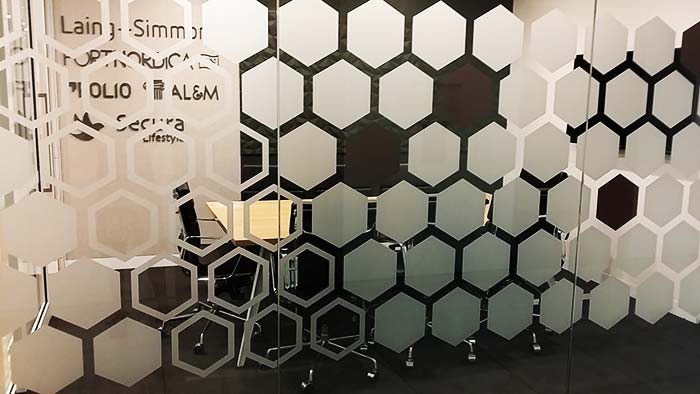 Complimenting a variety of interior designs, hexagonal window frosting is both stylish and functional. Its geometry offers a wonderful business-like aesthetic, while providing the office privacy you require.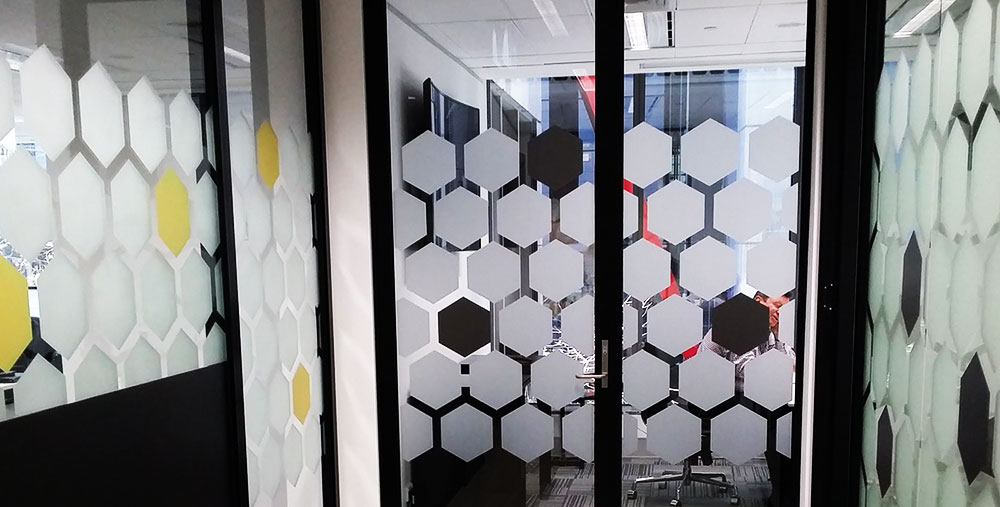 One of the great features of hexagonal window frosting is that it offers a wide range of variations. We can print your company colours on all of the hexagons – or just a selection – creating a striking effect of scattered elements. We also have the option of producing hexagons that are larger or smaller – depending on your preference – as well as choosing to fill or leave them empty. Working together, we are only limited by our collective imagination.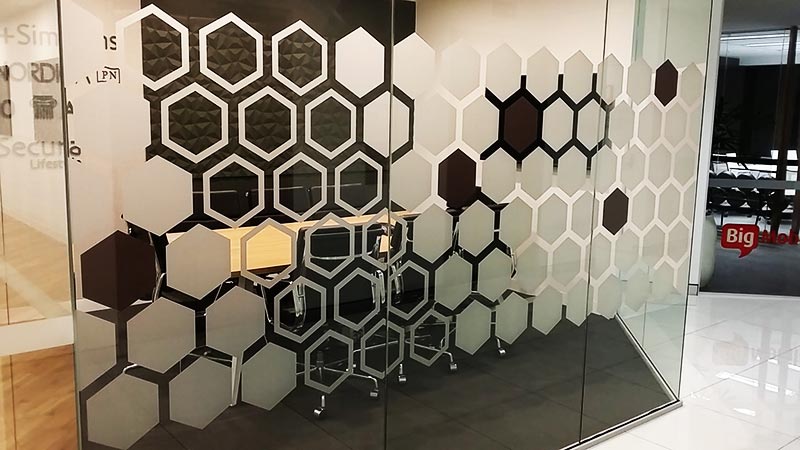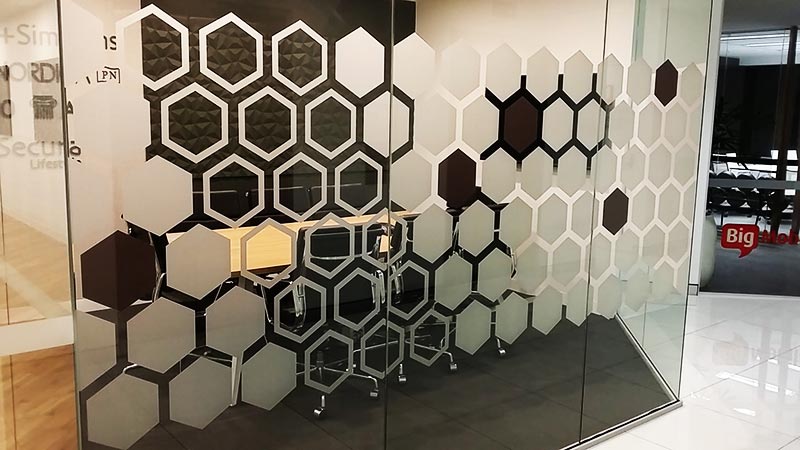 The experience our team at Sydney Signs Portal has with designing and installing window frosting over the years, presents a wonderful opportunity for your business to benefit greatly without the need for the type of costly investment normally associated with the interior design of your office.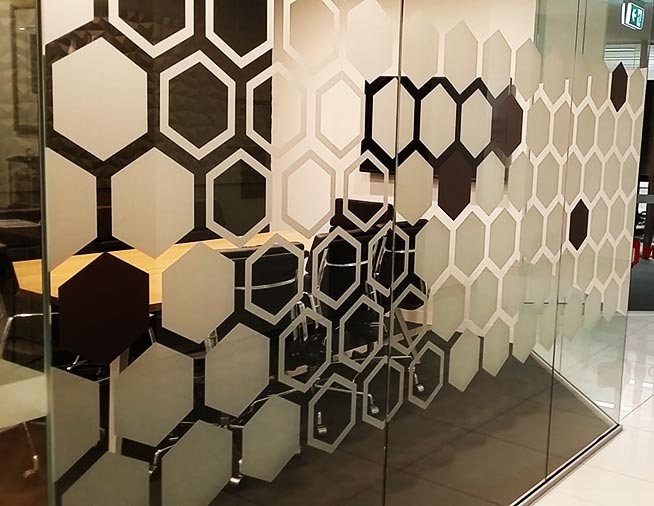 Contact us today, and you too can discover why an increasing number of our clients are delighted with the style and appeal offered by hexagonal window frosting.