It is always a pleasure to be contacted by returning clients – not just because it is an opportunity to build on an existing relationship, but it is also an endorsement of the work we do and the people in our team.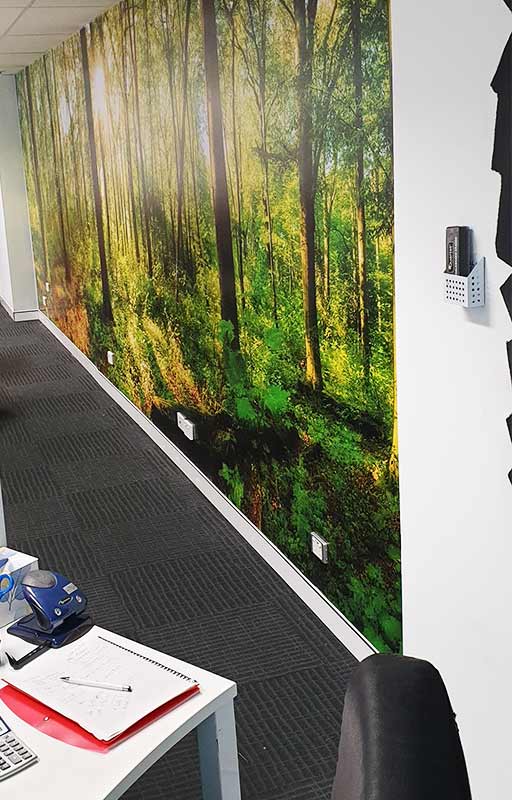 So it was wonderful to once again hear from Sydney-based cruise specialists, Ecruising, reaching out to us to complete a fantastic project.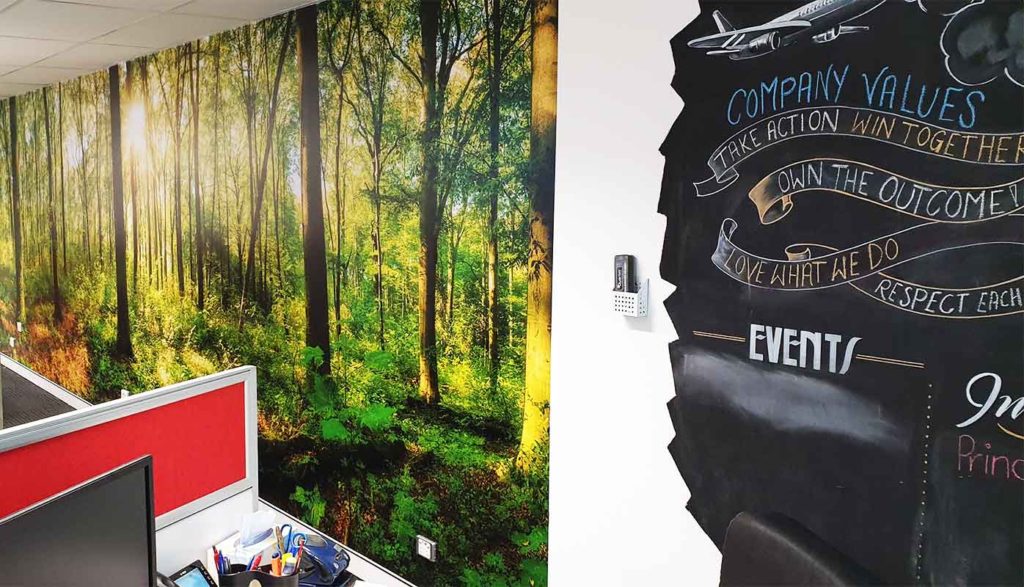 This time around, Ecruising were looking to transform their office space with an epic 8-metre wall mural, depicting a tranquil forest setting. And we're always impressed to see ambition and vision on this scale in a workspace.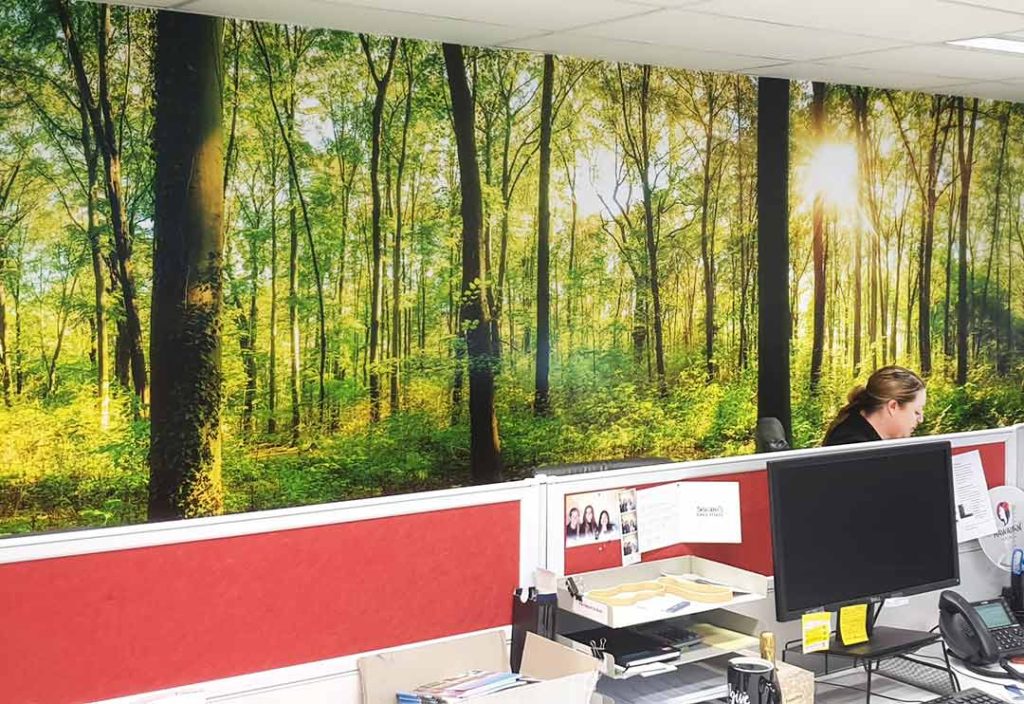 Because with a wall mural of this nature, it's not just a visual transformation that takes place, you are introducing a bold element with the power to increase productivity AND impress clients at the same time.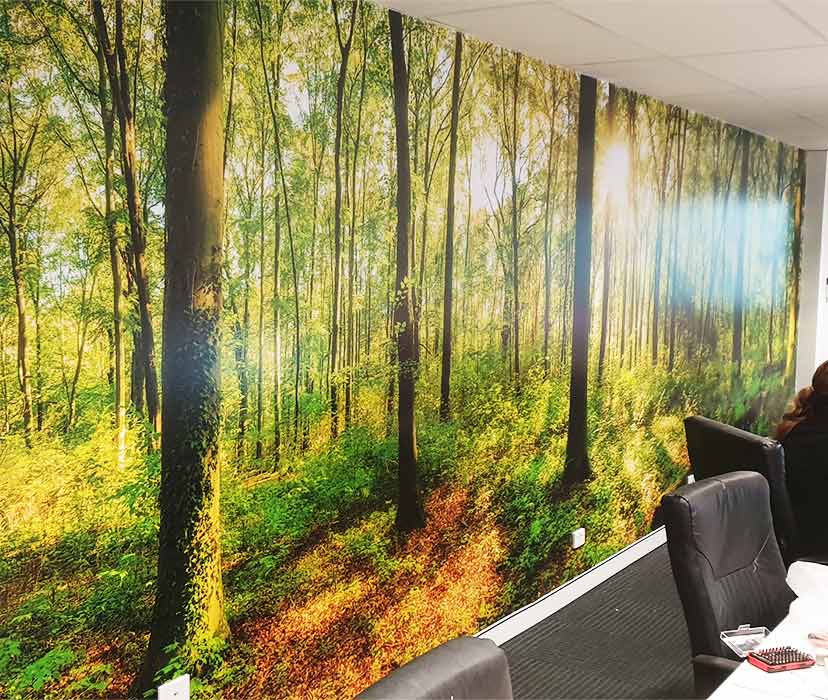 We are thrilled with the outcome of this spectacular digital wall print. If you too would like to experience the transformative power of an office wall mural, our team at Sydney Signs Portal awaits your contact.