There is so much to love about this spectacular project we installed at a gym in Silverwater, Sydney. Grand in scale, one-way vision window graphics spanning 8 metres, comprising one continuous image, covering the entire facade.
Each of the large letters of the sign are man height and can be viewed from a great distance, perfectly taking advantage of the windows and glass door of the business frontage.
A multilayered effect was achieved perfectly.

For those outsides, the graphics create the impression that the entire gym is being viewed, when, in fact, the privacy of those within is actually being protected.
For those on the inside, the one-way vision film provides them with a view of the outside world, while enjoying the discretion of not having the outside world look in upon them.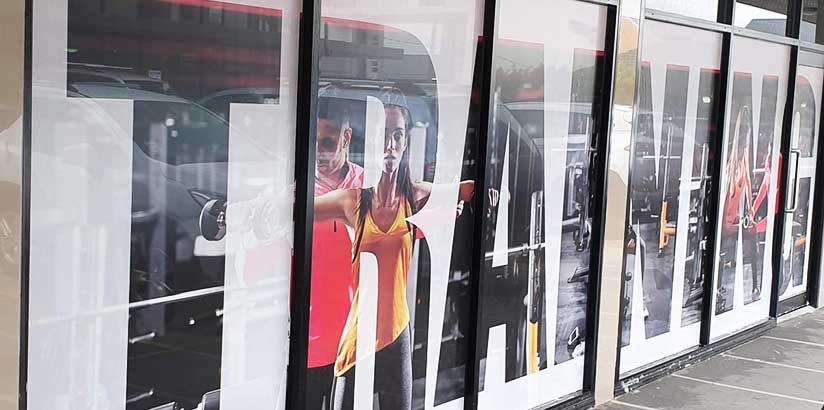 The use of a one-way vision also rewards with an energy saving effect. The window graphics ensure the internal space remains cool by blocking the sun and heat – a particularly useful benefit for a gym.

We think this project perfectly showcases the impact and function that one-way vision graphics offer. Please take advantage of our experience with one-way vision by contacting Sydney Signs Portal today.