A recent project for the office of NSW Indigenous Chamber of Commerce in Redfern, Sydney, provided us with the opportunity to design and install a variety of signage.
The signage installed on the day included acrylic signs, window signs, opening hours signs and directory signage. Once again, the skill and experience of our professional installers were required to ensure a seamless process across this variety of elements.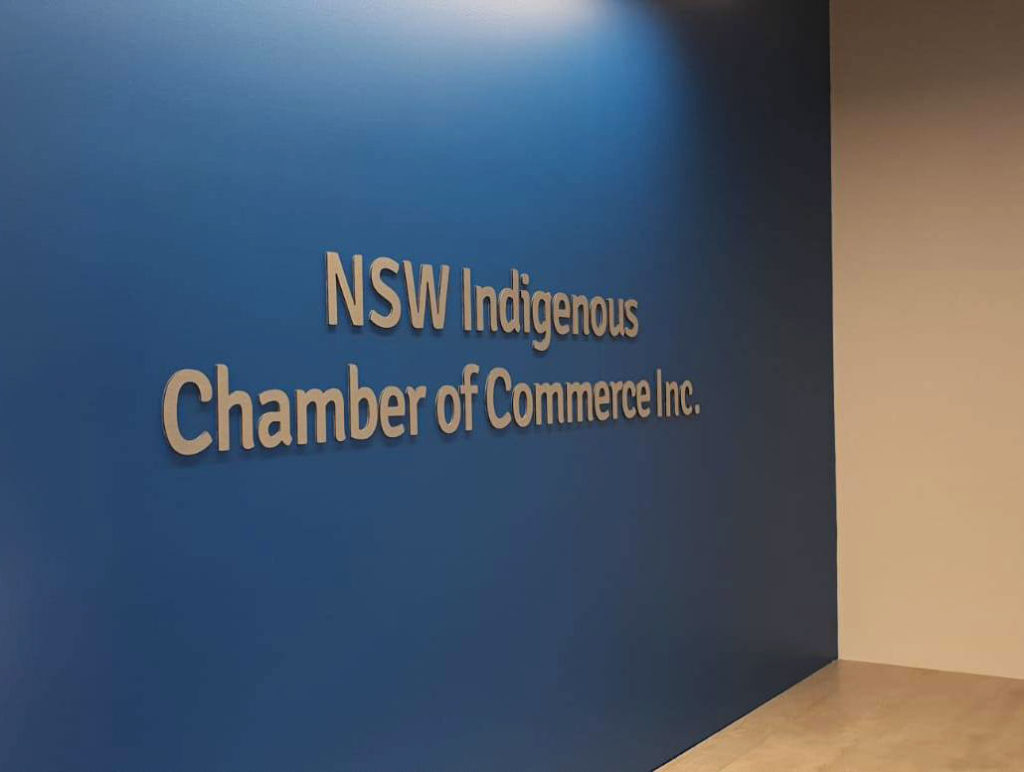 But without doubt, we took most pride away from the work done on the reception signage – of which the design aspect was a key component – a component that was facilitated by the consultative process that preceded the reception signage project. We enjoyed working with the client in this period, offering advice on the type of signage and materials that would best suit their needs.
After reviewing the options we provided, the client opted for a large 3D reception sign with a metallic look.
Spanning more than 1.4 m, the brushed silver composite material with only 3mm depth created a subtle 3D effect, with just enough volume to not feel too imposing. Perfect for the reception lounge space.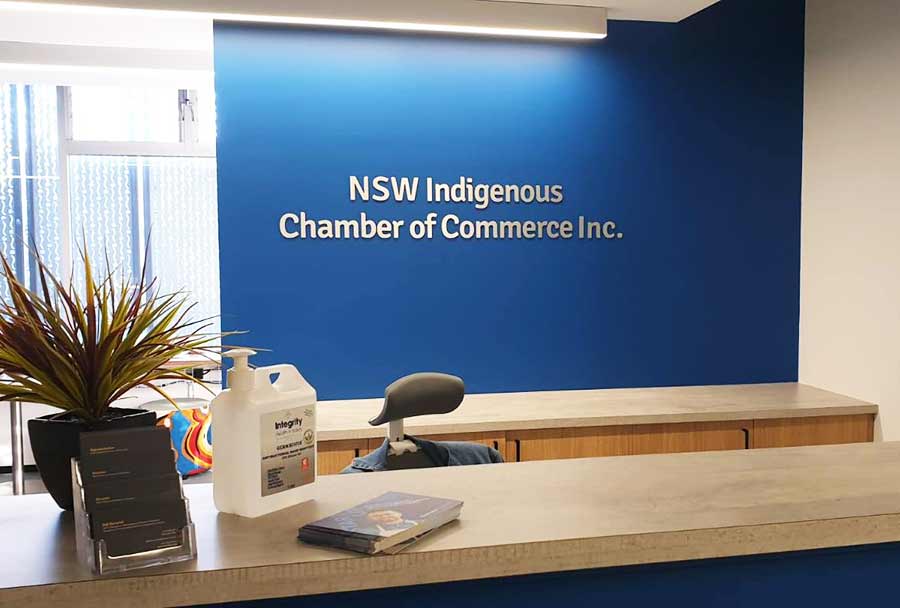 And it has to be said that our team worked their usual magic with yet another tight deadline, even managing to complete the install prior to the due date. Once again confirming the reputation of Sydney Signs Portal's super-fast turnaround.