The One Fine Day Wedding Fair launched in Sydney in 2012, but due to its growing popularity, has since expanded nationally.
One Fine Day describes itself as, "a refreshing alternative to the traditional bridal fair, showcasing a handpicked collection of sought-after vendors in the wedding field."
So when one of this year's Sydney vendors reached out to us, on short notice, to complete their event signage, we relished the opportunity to be part of this creative, inspiring event.
Our brief was to complete two large custom-made timber stands to display scenic digital prints, each consisting of three tiles.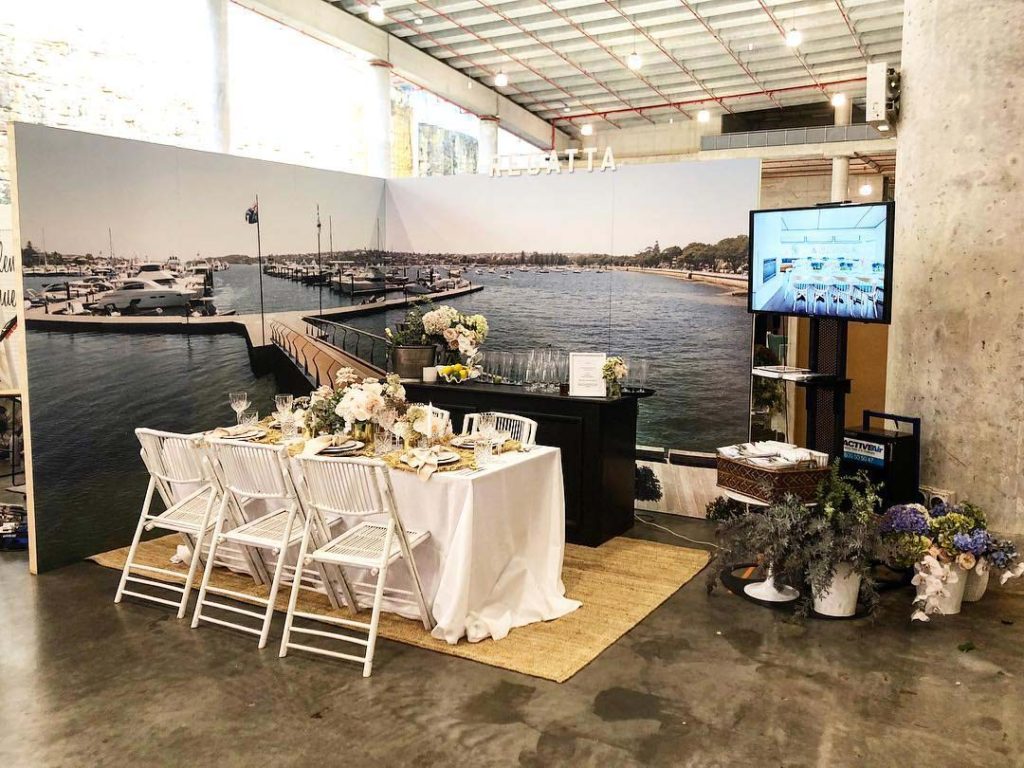 Working to a very tight deadline, our skilled team constructed the timber stands for the stunning digital prints that showcased the spectacular harbour views of the exhibitor's venue, no doubt catching the eye of attendees looking for somewhere special to host their wedding reception.
Quite simply, when you combine the highest quality prints, with well-crafted display stands – the result is, dare we say, a marriage made in heaven.
This was yet another example of the type of quality finished product, our skilled and experienced team, consistently produces on short notice.
If you too are looking to catch the eye of potential clients at an expo or fair in Sydney, please contact Sydney Signs Portal today. Our experienced team awaits the opportunity to deliver the type of exceptional results that will ensure your event signage stands out from the crowd.