When one of Australia's largest consumer product companies reached out to us to complete a large-scale project – even we didn't fully anticipate the epic magnitude of what we were taking on.
The brief was for wall graphics and art at their new office in Macquarie Park, Sydney. This would end up including the installation of several large wall murals, as well as the installation of an incredible 26 acrylic prints – with the largest panel measuring 1500mm W x 1000mm H.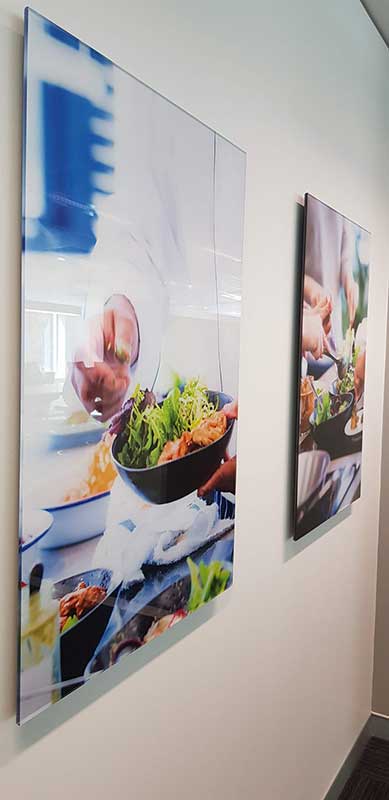 With the company specialising in food, all of the artworks were food-themed. And this is where the quality of an Acrylic Print Sign shone through. Acrylic lends itself perfectly to artwork because it is 100% optically clear – unlike glass, whose production method ensures it will always have slight colouration.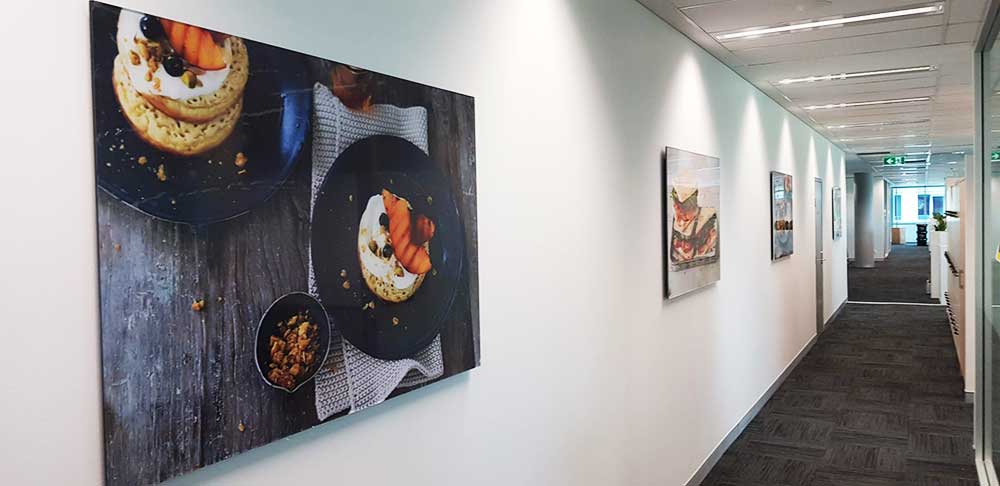 Each acrylic piece adorns the wall like a work of art, transforming the space into what feels more like a gallery than a new office.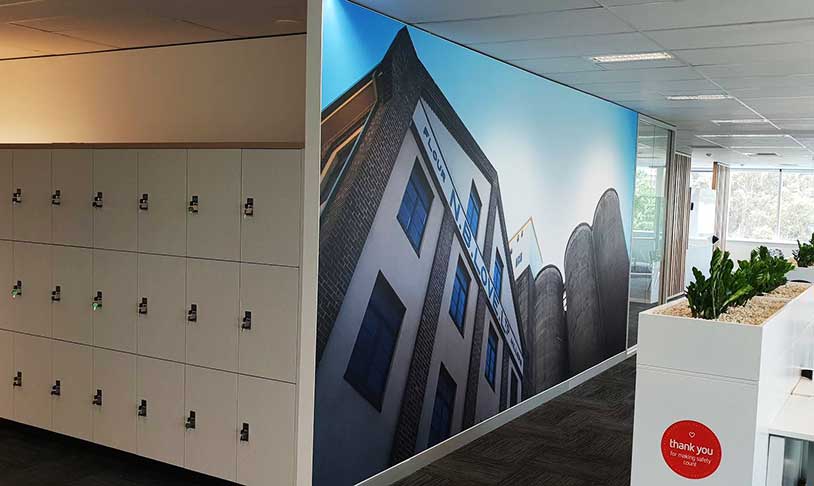 Contact Sydney Signs Portal today to learn how we can help transform your Sydney workspace in a similarly uplifting way.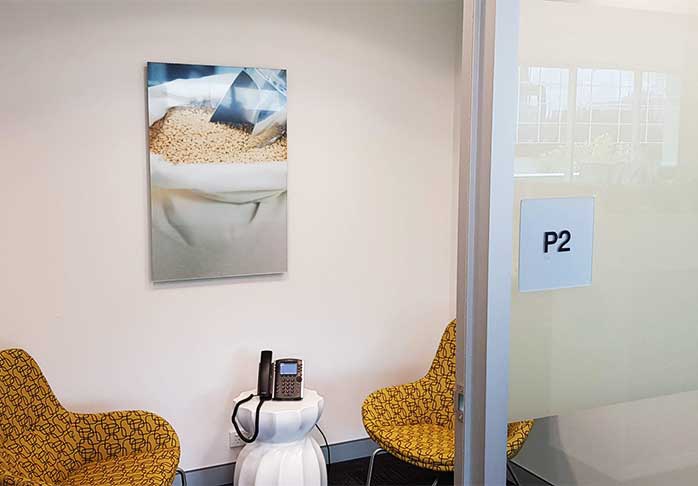 Acrylic Print Picture, GWF signage project at Macquarie Park, Sydney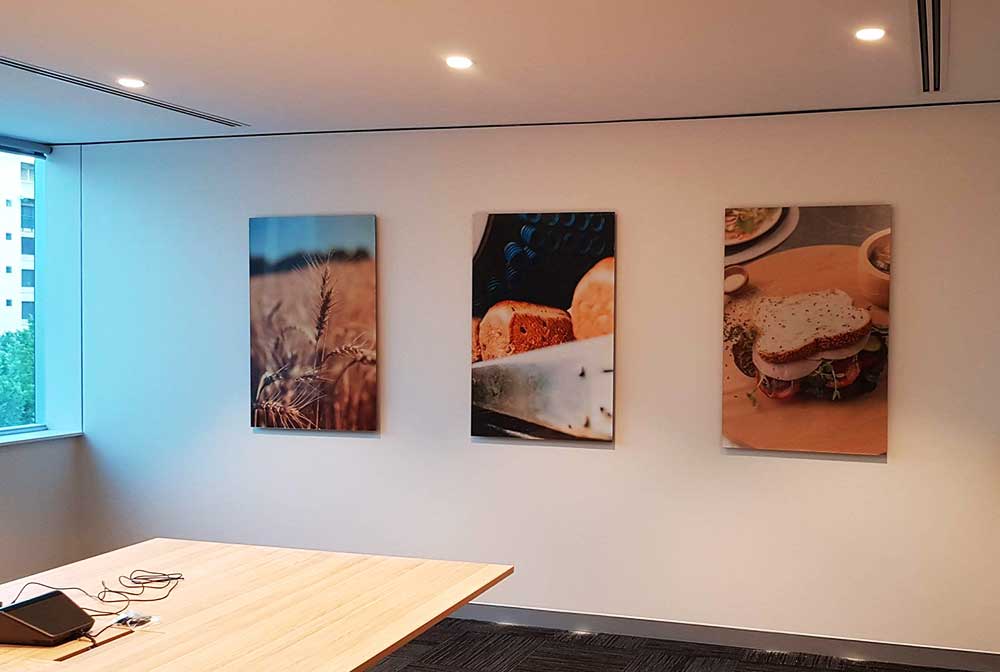 Office Acrylic Prints, GWF signage project at Macquarie Park, Sydney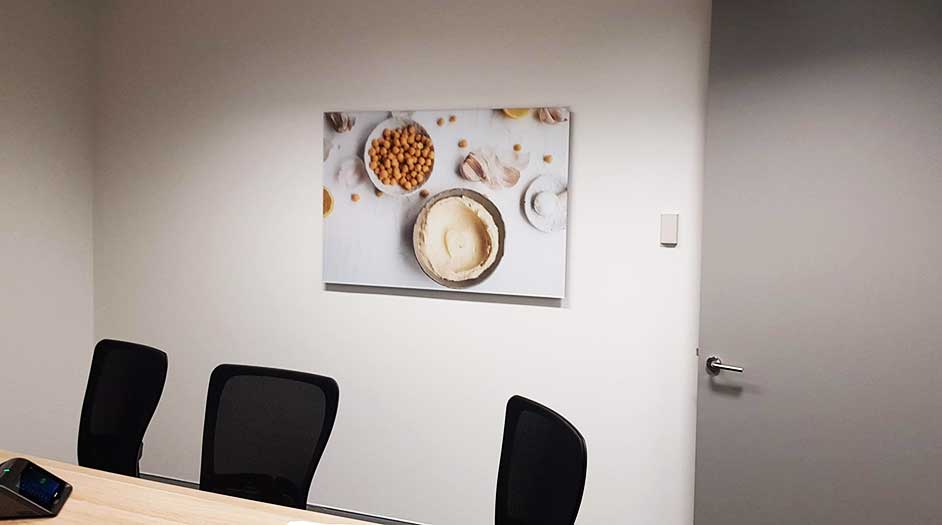 1500x1000mm acrylic print, Main office corridor , GWF signage project at Macquarie Park, Sydney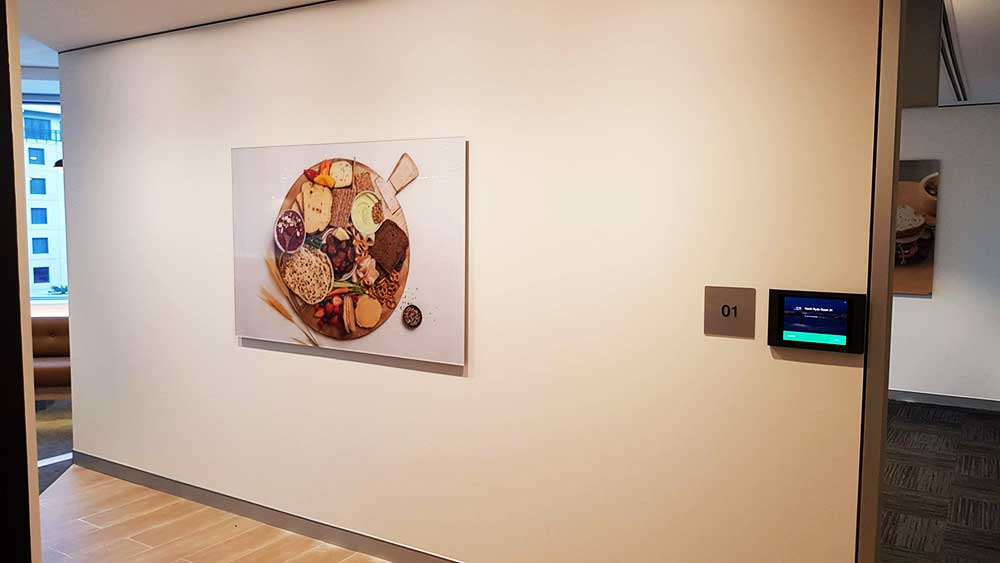 Wall Mural, open space wall graphic, GWF signage project at Macquarie Park, Sydney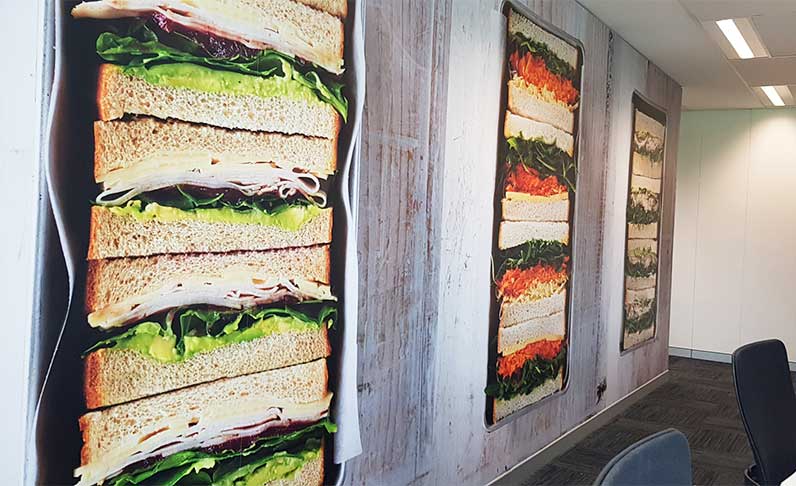 Acrylic Sign, GWF signage project at Macquarie Park, Sydney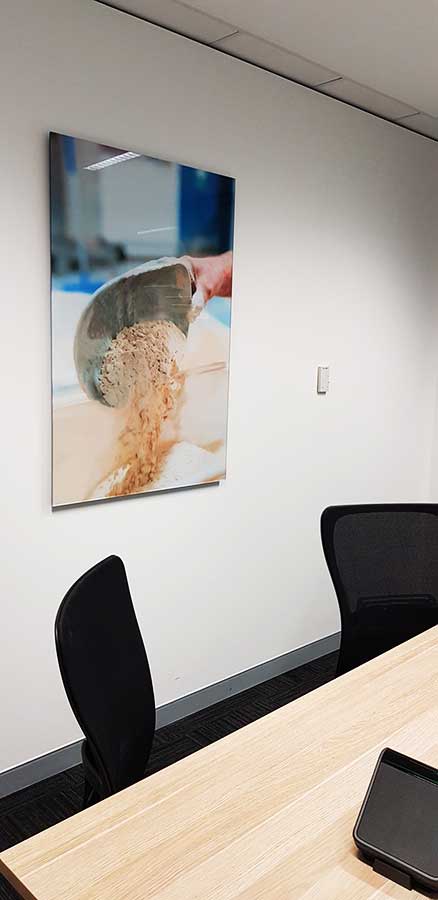 Corridor wall art set, GWF signage project at Macquarie Park, Sydney