When the Australian Cruise Group (ACG) reached out to us, we were excited by the prospect off working on yet another spectacular project, with what is fast becoming one of our favourite products to work with: perforated one-way vision film.
This was our third signage project with ACG in a year, having previously completed a project with showboat signs, as well as another with one-way vision window graphics.
So being contacted for this latest project only reinforced the value we place on earning that call from returning clients.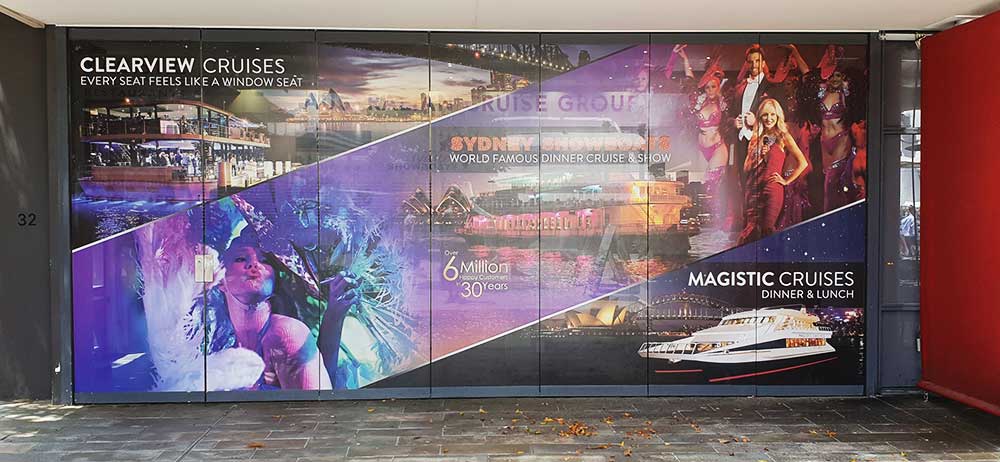 And what a project this was: 17m² of perforated window film was applied to the entire span of glass at the entrance to the ACG reservation office. This one-way vision signage and graphics allow those inside to easily see out, while restricting vision from outside and providing a quite stunning large scale advertising medium.
Time and again, Sydney Signs Portal is achieving amazing results with one-way vision window graphics. Contact us today if you too would like to see what all the fuss is about, or for any of your Sydney signage needs.