Timeless – dare I say, a classic – either way, we love the way this old-school MDF board with digital print is now the centrepiece at Stussy's retail store in Darlinghurst, Sydney.
One of the great lessons we've picked up while working with countless clients across a broad range of industries all these years is to appreciate their intimate knowledge of the spaces they inhabit. And as much as we pride ourselves on the creative solutions we can provide, on this occasion, our client suggested the use of a self-standing timber sign, as a better option than traditional wall graphics.
And at 1500mm W x 2000mm H – this digital print proves yet again that bigger is better, at least when you are wanting to maximise impact.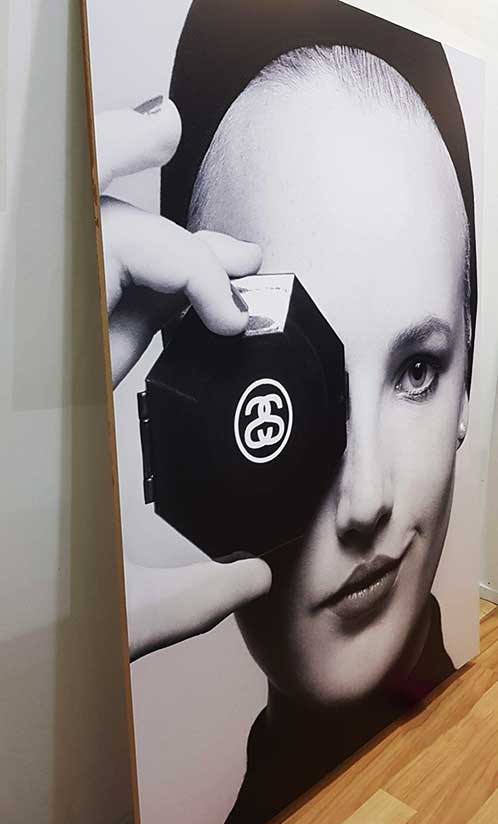 In a space filled with vibrant colours, this classic black & white art piece gently invites your eye, offering a welcoming resting place amid that sea of colour.
And having digital prints presented as art pieces in this way, imbues your retail space with the feeling of an art gallery, elevating the customer's experience, and adding a heightened sense of value to the merchandise being showcased.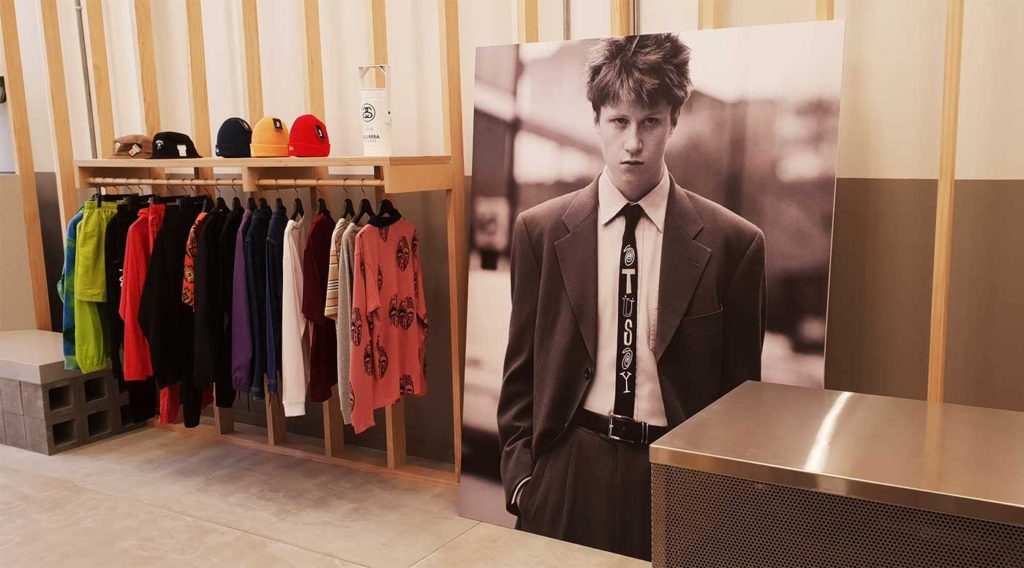 This entire project had an incredibly fast turnaround. The work was completed only hours before the client's scheduled photo shoot in the store. Made possible by the swift logistics of our team, who seem to relish the pressure of such a fast ETA.
We are thrilled with the result – more importantly, so is a valued returning client, who is already ordering more signage.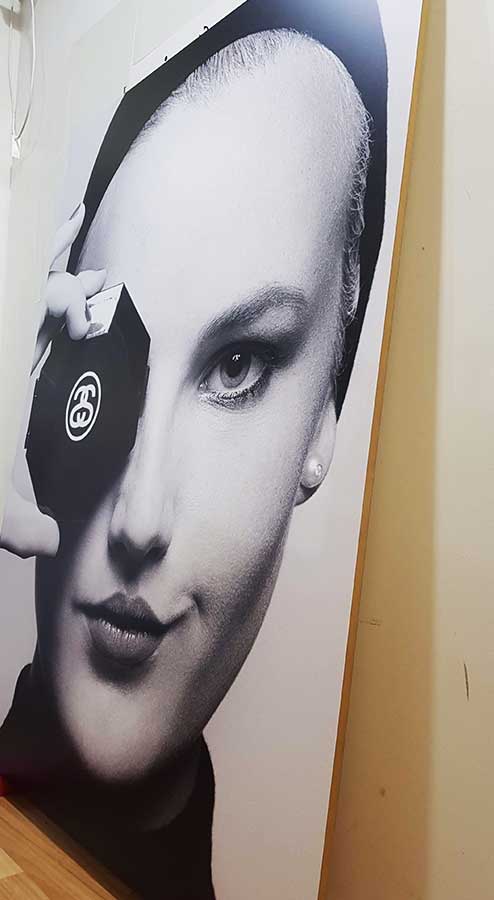 If these are the signage results you are wanting for your Sydney business, please contact Sydney Signs Portal today