The reward for our commitment to quality and reliability is that we end up forming long-standing working relationships with esteemed clients – with SERCO being a perfect example.
Having previously completed work for them on wall graphics, office door signs, window frosting with digital print, warehouse signage and more – on this occasion they reached out, hoping we would complete a project outside of the area we normally service in Sydney.
So, as we would with any valued client – we headed to the nation's capital.
The project was an expansive wall mural, comprised of three images of different vessels from within the SERCO fleet. And heading to Canberra wasn't the only new frontier we explored – the project afforded the opportunity for us to debut a new material: .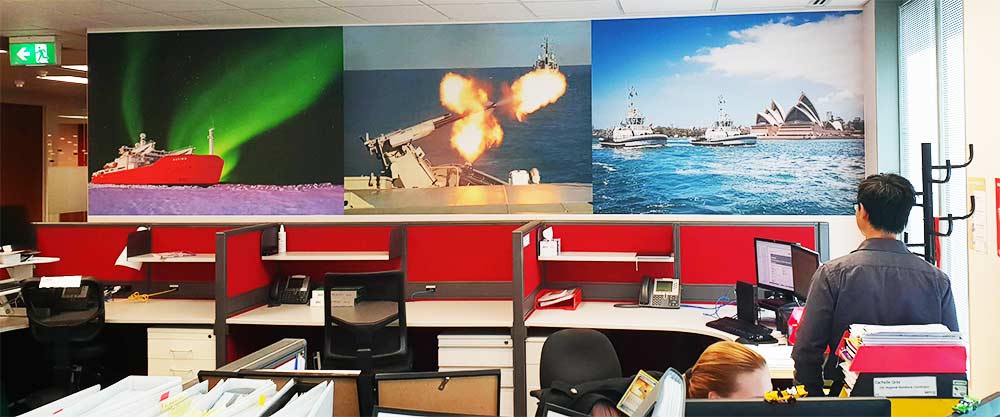 The long drive to Canberra was well worth it. Not only does the installed mural look spectacular and the client is happy, but we now have experience with an amazing new material that REALLY does resemble canvas.
We look forward to making it a feature on the Sydney signage landscape.