There are few organisations out there that command respect on the international stage in the way that UNICEF does. Since 1946, UNICEF has championed the rights of children, ensuring that the most vulnerable humans in conflict zones and disaster-stricken regions receive the food, water, medical assistance and education they need. This tireless work is in pursuit of a world where no child is denied basic needs, joy and safety.
So it was quite an honour for Sydney Signs Portal to be contacted by Unicef to complete a major installation at their Sydney CBD office.
After receiving their brief and inspecting the site, it became quickly apparent that the work they were wanting was well beyond their budget. Normally we would advise a client on ways to modify their ideas to accommodate their budget – but this IS UNICEF. As part of our ethical commitment, it felt right to offer this esteemed client a substantial discount, and deliver finished results that would exceed their expectations.
Sensing an opportunity to deliver more than the requested office world map wall graphics – and in keeping with our reputation as market-leading innovators – we were excited to debut our very own invention: digital print on whiteboard. The result being a 4.2m x 2.3m world map wall mural with office whiteboard functionality. Using erasable whiteboard markers, this office wall map can be used to plot points, make notes and strategically plan any international operations.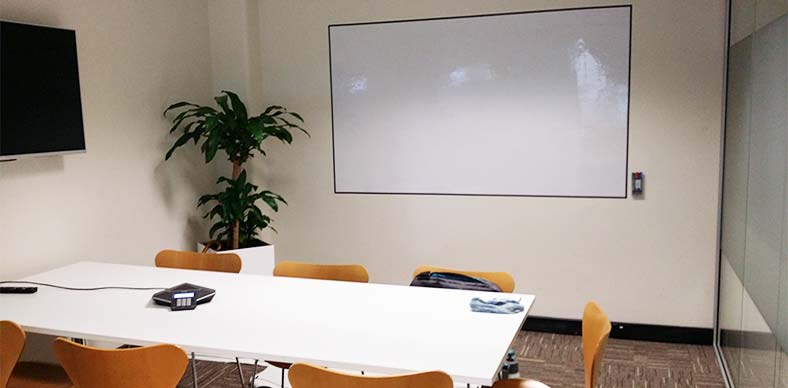 We also installed a more traditional vinyl office whiteboard in one of the UNICEF offices. As whiteboard vinyl on white wall tends to blend, making the borders indistinguishable, it is not uncommon for people to accidentally write on walls. We resolved this issue by adding a custom black boarder to the office whiteboard. This also achieved a more aesthetically pleasing finish, resembling an old-school whiteboard.
While it may be on point or a trend for businesses to assign offices the names of prominent world cities – this carries far more meaning when UNICEF decides to do it. As is custom for room name glass stickers, we used vinyl glass decals. The classic font in black maintains the formal appearance and is timeless.
For the two meeting rooms requiring privacy, we installed classic simple window frosting.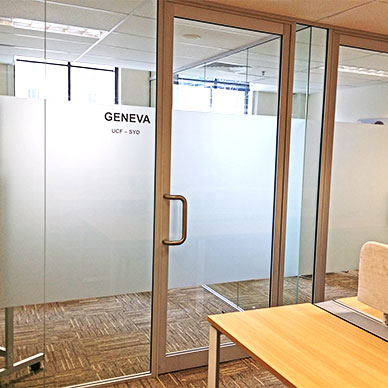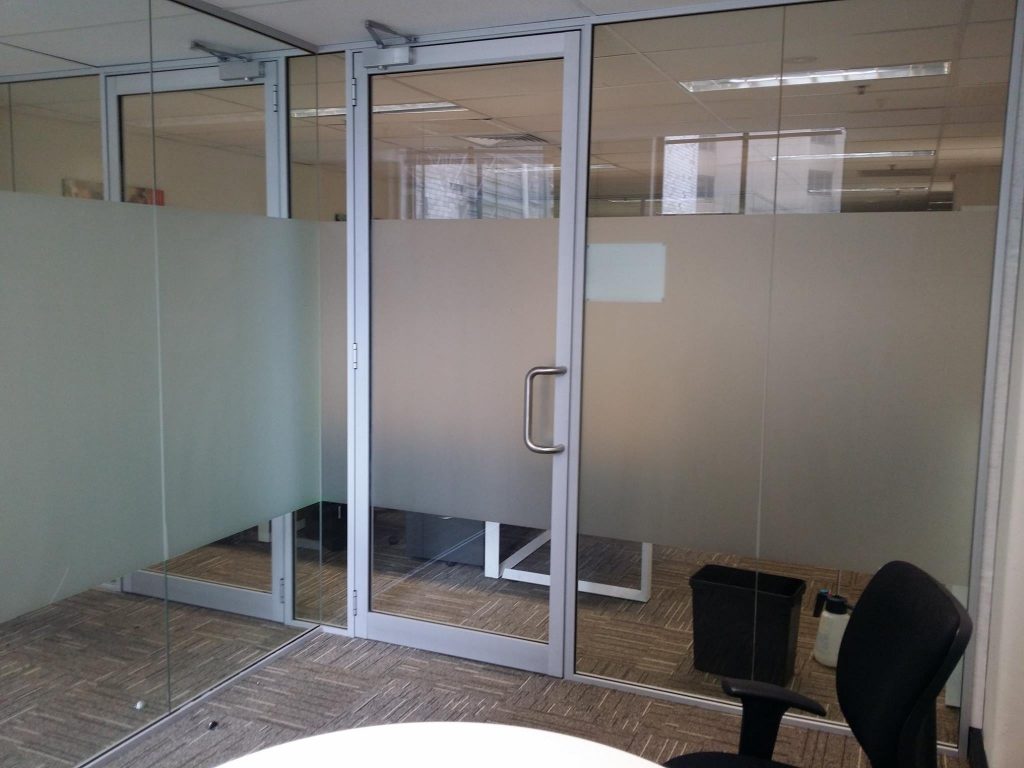 When you are working with an organisation that gives so much to those who have so little, you feel compelled to give as much as you can. Beyond our time and materials; our expertise; our attention to detail; our ability to innovate – it was our an honour to give generously to UNICEF. The spectacular results only further confirm our commitment to excellence.